A Florida man who allegedly hit a shark with a hammer is facing charges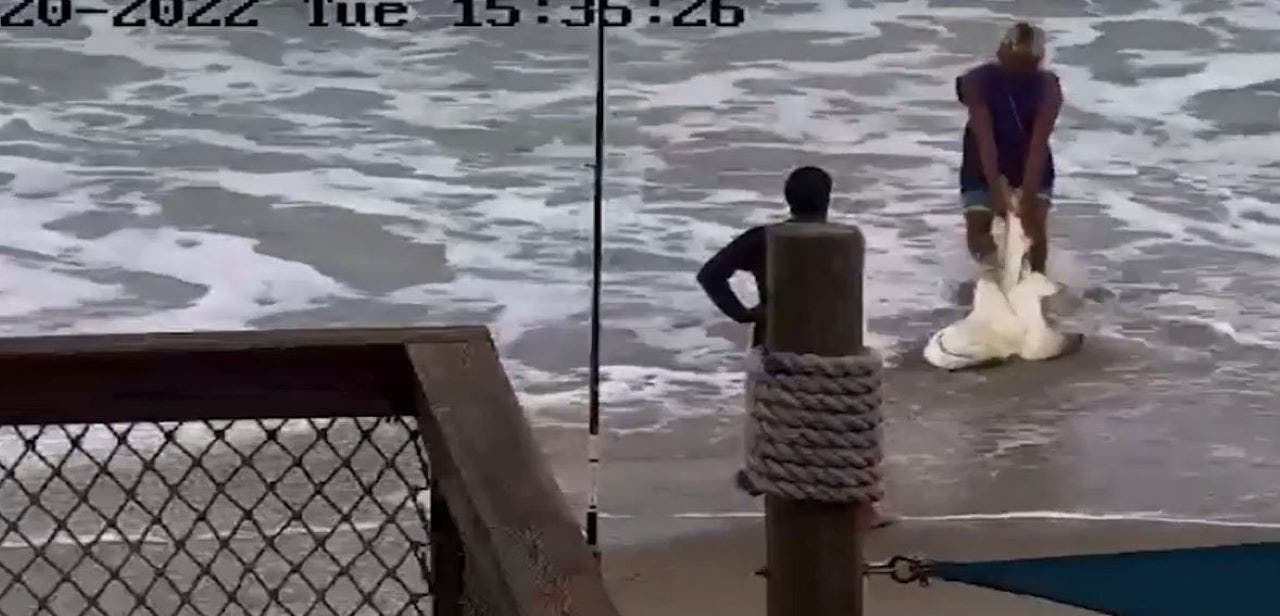 A Florida man who says he hit a shark with a hammer last year before releasing it back into the ocean will be released, authorities said Tuesday.
Brian Waddill is charged with breaching restrictions on possession of prohibited species, failing to return prohibited species unharmed, contravening the prohibition against harvesting and landing or selling sharks, his all misdemeanors, the state attorney's office said.
Fishermen find remains of man lost inside shark IN Argentina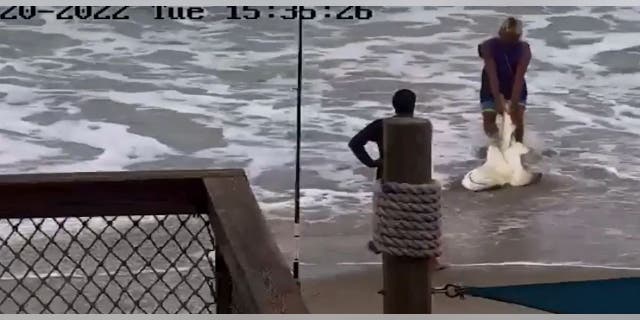 A subpoena was issued after prosecutors reviewed an investigation by the Florida Fish and Wildlife Conservation Commission. The incident took place on December 20 at Bicentennial Beach Park in Indian Harbor Beach and was caught on video.
"Two (2) men were seen catching a shark while fishing on the shore, bringing the shark ashore, hitting the shark over the head with a hammer, and then "haul the shark back into the water and release it," Indian Harbor Beach Police said in a Facebook post at the time.
The shark is believed to be a lemon shark, which is among 28 protected sharks in the state of Florida, Fox Orlando said. An investigator noted that the man said he was fishing and caught the shark. He reportedly admitted to hitting the shark and releasing it back into the water.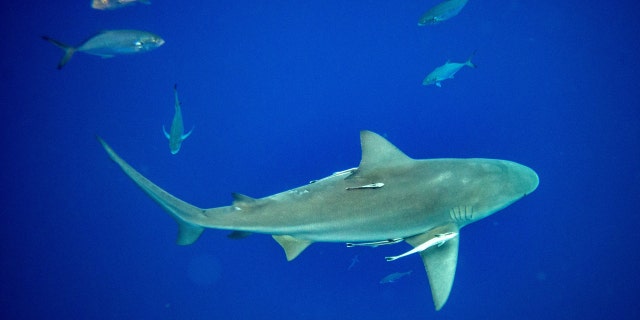 Click here to get the FOX NEWS app
The inspector could not find the shark.