A Tale of Seasons: A Wonderful Life
A Tale of Seasons: A Wonderful Life offers multiple ways to sell items, including from the player's stall. When the player prepares their stall, they choose ten items to put into their red grid and offer to the citizens of Forgotten Valley. Some things are better than others when it comes to making money this way.
The best part of running a stall there A Tale of Seasons: A Wonderful Life is that players get instant cash from their sales, unlike when they put items in their farm's shipping bin. Players can offer discounts to townspeople to gain friendship points, but if they focus on making a quick buck, they'll want to sell their best products as much as possible.
How to Set Up Shop in The Story of Seasons: A Wonderful Life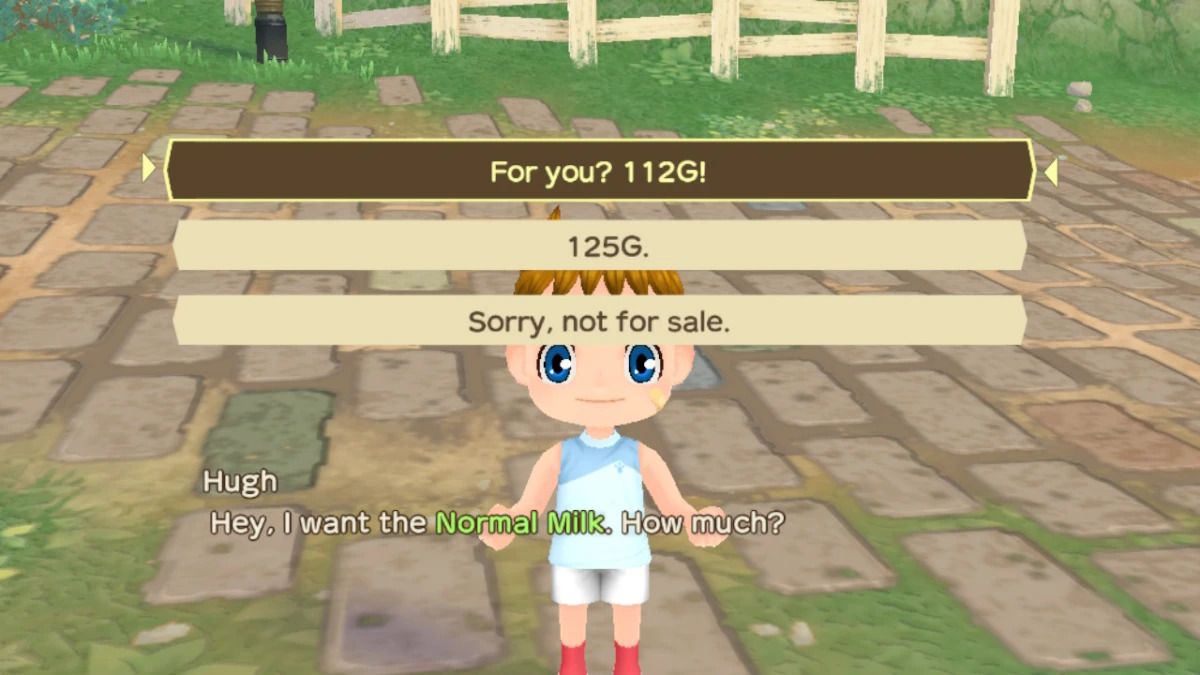 Players can set up a stall A Tale of Seasons: A Wonderful Life by going to the Square. They can see a circular design in the stone path next to the Lei-Over Inn. Standing in the circle will trigger the stall option.
Players must stay close to their stall; otherwise, the game will ask if they want to close for the day. They must wait for NPCs to approach and examine their items.
When players start selling items from their stall in A Tale of Seasons: A Wonderful Life, they get to choose ten items to sell from their red grid. Players can sell items they wouldn't normally put in their shipping bins.
The list includes crops, food, fish, flowers, find dig sites, mushrooms and herbs. Midday is the best time to open the stall, as players have a better chance at NPCs stopping by.
Although the stall is inside A Tale of Seasons: A Wonderful Life allowing the player to sell basically anything, NPCs will only occasionally buy what they want for the highest price. Some days at the market are better than others.
Because of these disadvantages, players should try to sell their most expensive items and save the smaller items for the shipping bin or sell them to Van.
Related: The Story of the Seasons: Life's Surprising Gifts & Heart Rates, Explained
Things that sell well in the story of the seasons: A wonderful life
Out of all the animal products available in A Tale of Seasons: A Wonderful Life, wool It is best to sell at the store. In fact, wool is one of the best selling items out of all categories. Whether players have pink, blue or gold wool, they still experience a little something when they are sold.
Each piece of wool sells for between 3,000g and 6,000g. Since players can get wool from both male and female sheep (although other animal products only come from females), it makes sheep a good investment.
Goat's milk there is another good animal product for sale A Tale of Seasons: A Wonderful Life at the store. Although it can't compare to wool, goat's milk is better than anything a cow makes. Grade S goat milk sells for 800g, with grade B selling at 520g. The latter is still a better price than grade S cow's milk. Cow's milk is best saved for recipes or bachelorette gifts for Lumina.
Gold items (with the exception of the gold medal) are some amazing finds from the dig site A Tale of Seasons: A Wonderful Life. Players will receive five golden artifacts over five years; golden fork, golden fish, golden fish, golden crown, and golden bear.
The selling price of each artifact increases by 500g with each item. The golden fork starts at 1,000g, and the yellow bear completes the list at 3,000g.
Instead of spending time at the stall selling regular crops in A Tale of Seasons: A Wonderful Lifeplayers should focus on hybrid crop. These strange unions sell for far more than their normal parents. Some of the best selling crops include Melosweet, Potamelo, Melotoma, Watato, and Melomelo. With these products in the red grid, players will get a good profit, even if they only get one customer at their stall.
A Tale of Seasons: A Wonderful Life

Franchise:

The story of the seasons

Platform:

Nintendo Switch, PC, PlayStation 5, Xbox Series X/S

Published:

2023-06-27

Developer:

Amazing! Inc.

Publisher:

Games for XSEED

Sort of:

A symbol of life

ESRB:

Not rated yet

Prequel:

A Tale of Seasons: Friends of a Mining Town