Bird flu: Thousands of sea lions killed by H5N1 in Peru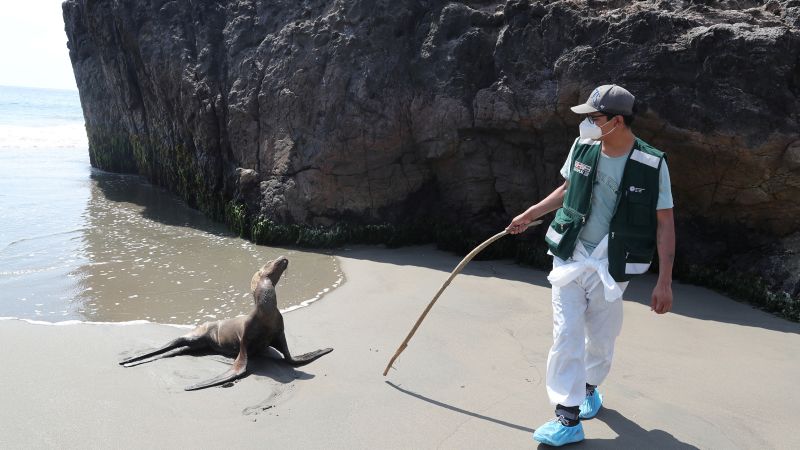 CNN
–

Thousands of sea lions have died in Peru amid an outbreak of bird flu, according to Peru's National Service of Protected Areas with the State (SERNANP).
Bird flu, also known as H5N1, has spread across many species in the country. An initial outbreak among birds was first reported in late November 2022 on the Peruvian coast.
SERNANP has now reported that at least 63,000 birds have died as a result of the virus, in addition to the increasing number of deaths in other species.
At least 3,487 sea lions have been found dead as a result of the virus, according to the group – more than 3% of Peru's sea lion population. They have also recorded five fur seal deaths linked to bird flu.
"What we remember started first with pelicans last year is affecting these marine mammals," Peruvian veterinarian Javier Jara told Reuters.
Peruvian authorities are urging citizens to avoid physical contact with wildlife, dead or alive.
Bird flu has also infected record numbers of birds and some mammals across the United States.
As of late 2022, scientists have found this virus in more than 100 species of wild birds such as ducks, seagulls, geese, hawks and owls in the US, where cases have also been identified among bears , foxes, bobcats, racoons, bears, and dolphins.
There have also been a handful of human cases. World Health Organization Director-General Tedros Adhanom Ghebreyesus said last month that the risk to humans remains low but added, "we cannot assume that will remain so."