Building collapses in Turkey after deadly earthquake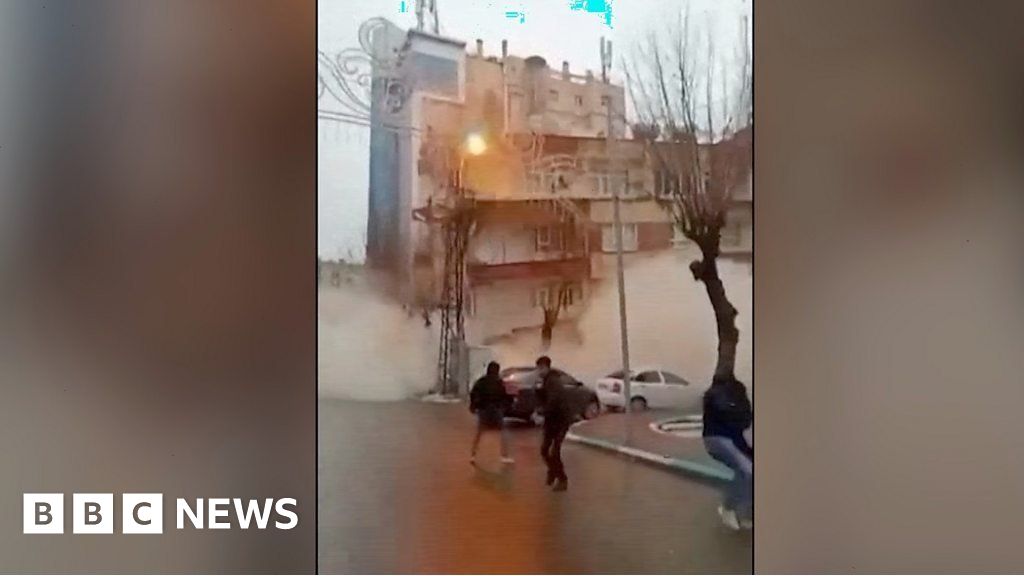 Footage from the Haliliye district of Sanliurfa, Turkey, shows people running for cover as a multi-storey building collapses, hours after a deadly earthquake struck the area.
A rescue operation is underway across much of southern Turkey and northern Syria following the 7.8 magnitude earthquake. More than 1,000 people have lost their lives.