Cooper Kupp injured: Star Rams WR day-to-day with sprained ankle, status uncertain for Week 12, according to report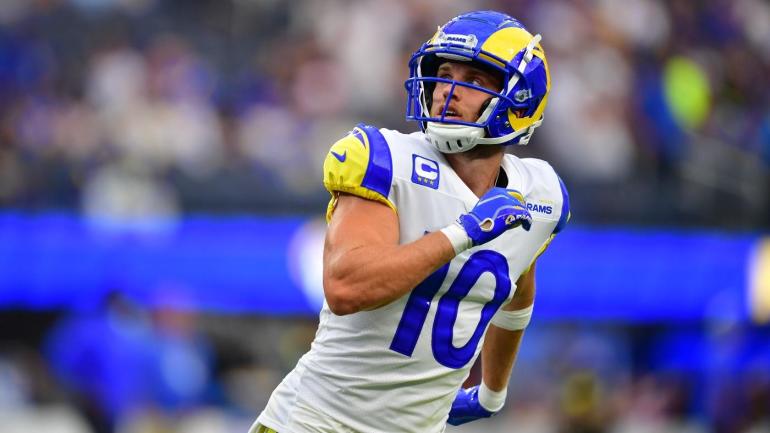 USATSI
The Los Angeles Rams already had to play part of this season without star wideout Cooper Kupp. Unfortunately, they may be facing that situation again.
Kupp left the Rams' game against the division rival Seattle Seahawks on Sunday with what is now known as a sprained ankle, according to ESPN. Kupp is considered day-to-day, according to Adam Schefter, but given his ankle injury history, the Rams will be cautious ahead of their Week 12 game against the Arizona Cardinals on Sunday.
The injury occurred when Kupp was blocking a throw play to Royce Freeman and was tripped by a teammate while tackling a defender. Kupp went to the ground and got up bowing, then went to the sideline to be checked by trainers. He then left the field and went to the locker room shortly before half time. The team said he was doubtful to return with an ankle injury.
Kupp missed the first four games of this season dealing with a nose injury that lingered through training camp. He returned in Week 5 and had caught 23 passes for 364 yards and a touchdown on 45 targets by Sunday. He caught his only target for 11 yards Sunday before leaving. (He was also targeted and almost caught on a play that didn't count because the Seahawks were called for a penalty.)
Without Kupp earlier in the season, rookie receiver Puka Nacua emerged as Matthew Stafford's target. The fifth-round pick had 64 catches for 827 yards and two scores entering the game against Seattle. If Kupp has to miss time again, Nacua and Tutu Atwell will be the primary pass game options while he is out.
Kupp was walk up and down the side with his helmet on as the second half began, testing his ankle, according to The Athletic.