Elderly Florida man's leg bitten by alligator, officials say
An alligator attacked a 72-year-old Florida man on Friday, biting off part of his leg, state wildlife officials said.
The attack happened around 1:50 p.m. at the Great Outdoors RV Resort in Titusville, Florida, the Florida Fish and Wildlife Conservation Commission said in a news release.
Alligator spotted on Texas beach by sea turtle watchers: 'Caught by surprise'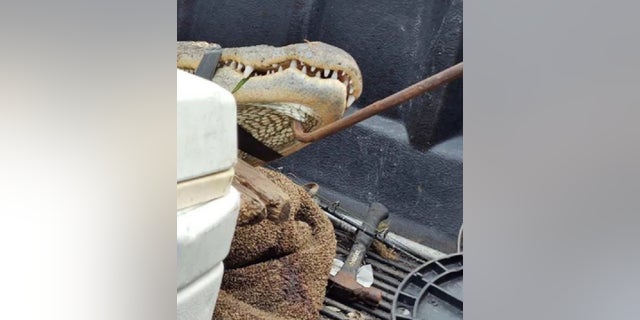 The incident left the man missing part of his legs at the knee, FOX Orlando said.
She was flown to Holmes Regional Medical Center. His condition was not released. A spokesperson for the FWC said a trapper was called and two alligators were removed.
Last week, a sheriff's deputy in Florida, a wildlife warden, euthanized an 8-foot alligator that was caught wading in a swimming pool.
Click here to get the FOX NEWS app
A week before that, a 2-year-old boy was found in the mouth of a crocodile. The boy's father was charged with murder for the death of the child's mother.