'Everything everywhere all at the same time' wins a big, breaking album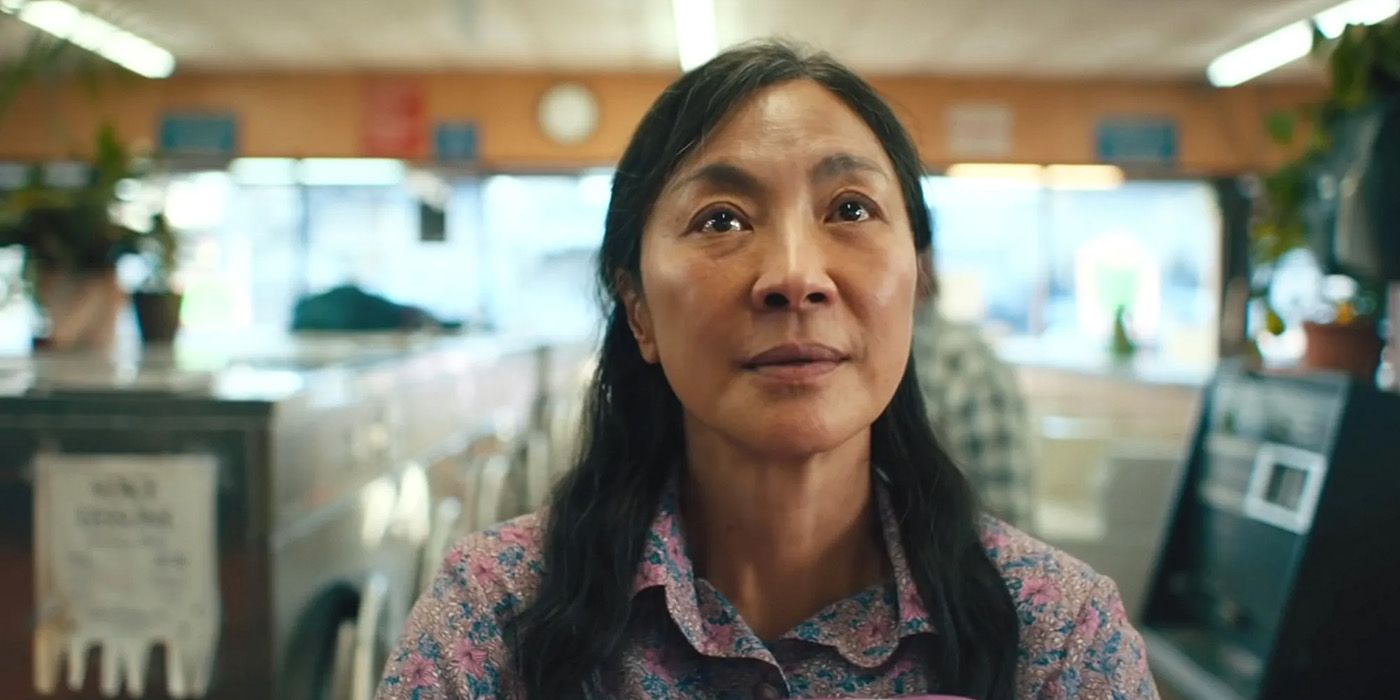 Maybe there is a universe in which Everything everywhere at once It's not a major force, an unstoppable freight train of golden awards, but it doesn't seem to be this one as the film continues to rack up awards.
Having already won top honors at award shows including the DGA Awards and PGA Awards – the BAFTAs were a rare loss for the film – it went on to win seven awards at last night's Spirit Awards, winning every category in the aforementioned. It was the only award he did not win Jamie Lee Curtiswho lost to support the actress to her co-star Ke Huy Quan.
And it can be said that the loss only happened after the Spirit Awards move to gender-neutral acting categories for the first time, which meant that Curtis and Quan were up for the same award. Before that, three films had won six Spirit Awards – Moonlight, Side by Side, and Pulp Fiction.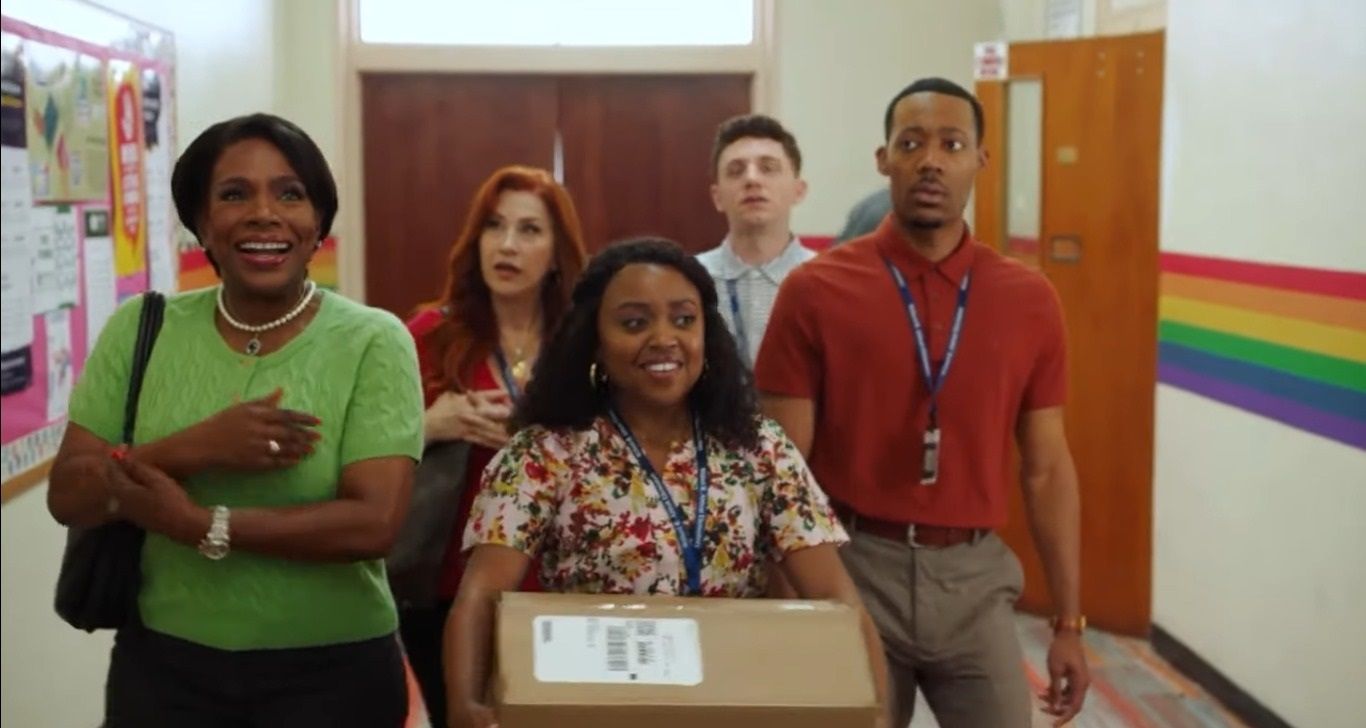 RELATED: Hasan Minhaj Talks Hosting 'The Daily Show' Ahead of Film Independent Spirit Awards [Exclusive]
Their co-stars Michelle Yes and Stephanie Hsu they won the awards for best lead performance and best lead performance, respectively Daniel Kwan and Daniel Scheinert took home the directing award.
Sarah Polleyand Women talking received the Robert Altman Award, which is given to a film director, casting director, and ensemble cast, while Charlotte Wells' After the sun won Best First Feature.
In the TV categories, there are FX's The bear won Best New Scripted Series, starring But Edebiri which won the award for Best Supporting Performance. Abbot Primary Schooland Quinta Brunson won another award this season of TV awards with the best lead performance in a new scripted series image, and Apple TV +'s Pachinko won the Ensemble Cast in a New Scripted Series award.
The move to gender-neutral awards, in which each category hit up to ten nominees instead of five, was mentioned by the host. Hasan Minhaj and Brunson award winner. Minhaj joked that the move he supported was because for the first time in history, all the men will know how all the women feel when they find out they are having sex. competition with Cate Blanchett," and Brunson said: "It's kind of tight, up there with your peers" during her acceptance speech.
A full list of award winners can be found below.
FILM CHAIRS
Best Feature
Everything everywhere at once (A24)
Producers: Daniel Kwan, Mike Larocca, Anthony Russo, Joe Russo, Daniel Scheinert, Jonathan Wang
Best Director
Daniel Kwan, Daniel Scheinert, Everything everywhere at once (A24)
Best Script
Daniel Kwan, Daniel Scheinert, Everything everywhere at once (A24)
The first feature is the best
After the sun (A24)
Director: Charlotte Wells
Producers: Mark Ceryak, Amy Jackson, Barry Jenkins, Adele Romanski
Best first play
John Patton Ford, Emily the criminal (Roadside attractions and direct entertainment)
John Cassavetes Award
(for best feature made under $1,000,000)
The Cathedral (MUBI)
Writer/Director: Ricky D'Ambrose
Producer: Graham Swan
Best Breakthrough Performance
Stephanie Hsu, Everything everywhere at once (A24)
Best Support Performance
Ke Huy Quan, Everything everywhere at once (A24)
Best Directorial Performance
Michelle Yes, Everything everywhere at once (A24)
Robert Altman Award
Women talking (Orion Releases/United Artists Releases)
Director: Sarah Polley
Casting Directors: John Buchan, Jason Knight
Cast Ensemble: Shayla Brown, Jessie Buckley, Claire Foy, Kira Guloien, Kate Hallett, Judith Ivey, Rooney Mara, Sheila McCarthy, Frances McDormand, Michelle McLeod, Liv McNeil, August Winter, Ben Whishaw
Best Cinematography
Florian Hoffmeister, TAR (Focus Features)
Best Edition
Paul Rogers, Everything everywhere at once (A24)
Best International Film
Joyland (Oscilloscope)
Director: Saim Sadiq
Best Documentary
All the beauty and the bloodshed (NEON)
Director/Producer: Laura Poitras
Producers: Howard Gertler, Nan Goldin, Yoni Golijov, John Lyons
Someone to look up to
Nikyatu Jusu, Nanny (Amazon Studios)
Truer Than Fiction
Reid Davenport, I didn't see you there (POV)
Agents Award
Tory Lenosky
TELEPHONE CHAIRS
Best New Script Series
The bear (FX)
Creator/Executive Producer: Christopher Storer
Executive Producers: Joanna Calo, Josh Senior, Hiro Murai
Co-Executive Producer: Rene Gube
Best new non-scripted or documentary series
The Forecast (HBO/HBO Max)
Creator/Executive Producer: Nathan Fielder
Executive Producers: Dave Paige, Dan McManus, Christie Smith
Co-Executive Producers: Carrie Kemper, Eric Notarnicola
Best Supporting Performance in a New Scripted Series
But Edebiri, The bear (FX)
Best Lead Performance in a New Scripted Series
Quinta Brunson, Abbot Primary School (ABC)
Best Ensemble Cast in a New Scripted Series
Pachinko (Apple+)
Cast Ensemble: Jin Ha, Lee Minho, Minha Kim, Soji Arai, Inji Jeong, Kaho Minami, Steve Sanghyun Noh, Anna Sawai, Jimmi Simpson, Yuh-jung Youn