Fans say they were kicked out of Drew Barrymore's show for supporting the writer's strike
Rev. BarrymoreThe decision to reboot her show amid the ongoing Hollywood strikes has taken another controversial turn.
A member of the audience has now accused members of the team working on the The Drew Barrymore show while showing support for the writer's strike. Yes
Dominic Turiczek and Cassidy Carter were attending the show's taping Monday at the CBS Broadcast Center in New York when they were reportedly "kicked out" for wearing Writer's Guild of America (WGA) pins to the they took from outside builders.
READ MORE: Country singer dies in family arms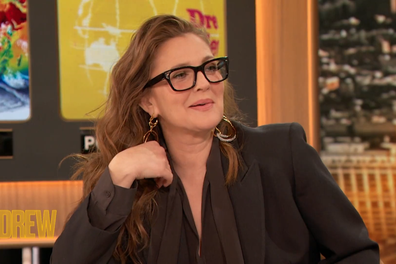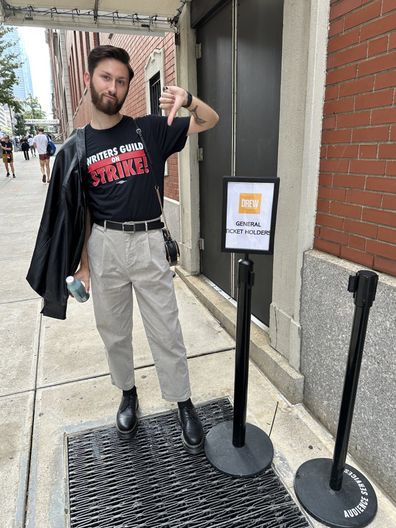 The accusation comes after him Barrymore announced that she would be starting again the fourth season of her daytime show, despite the ongoing Hollywood writers and actors strike.
"I went to @DrewBarrymoreTV after he won tickets, not knowing about the #WGA strike," Turiczek began his statement posted on X, formerly known as Twitter.
Turiczek later clarified that they were aware of the strike but only found out in Barrymore's show that the WGA writers were working once they were inside the studio.
For a daily dose of 9 mil, subscribe to our newsletter here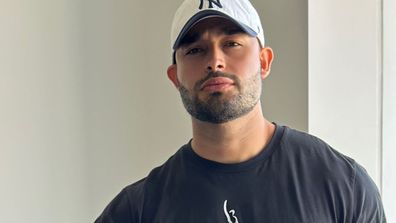 Britney Spears' husband is involved in the SAG-AFTRA strike
On Monday, WGA East certified on X that they would pick outside the taping after confirming The Drew Barrymore show he was "against" the strike.
Turiczek and Carter were given pins by builders with 'Writers Guild on strike' written on the red button.
"We took pins and went in, got kicked out, and @DrewBarrymore's team verbally attacked us," Turiczek said.
"Clearly they don't support #WGAStrong, writers or fans! #DrewTheRightThing So we took shirts and joined."
READ MORE: The best headphones for every budget
In a comment under the original post, Turiczek confirmed that they had not done anything to "cause any kind of scene" before being escorted out by an employee.
Carter also confirmed this in his own statement on X after revealing that the two had even offered to remove the pins
"We offered to send them away and a bald bozo said we weren't allowed in and we went on strike!" she said.
In a statement confirmed by Peoplespokesperson for The Drew Barrymore show to address the claims of the two audience members, revealing that Barrymore herself was "completely unaware of the incident".
READ MORE: 'I didn't leave the house for months': The Block star's private struggles
"It is our policy to welcome everyone to our show schedules," they said.
"Due to heightened security concerns today, we regret that two members of the audience were not allowed to attend or gain entry."
They then said that the show was reaching out to Turiczek and Carter to offer new tickets.
In Barrymore's statement on Monday, she told her followers that she would have "this choice". resume the show while the writer is on strike it was still going.
"We adhere to not discussing or promoting hit film and television of any kind," she assured.
"I want to be there to provide what writers do so well, which is a way to bring us together or help us make sense of the human experience," she said.