Georgia Lawmakers Fight Over 'Foreign Agents' Law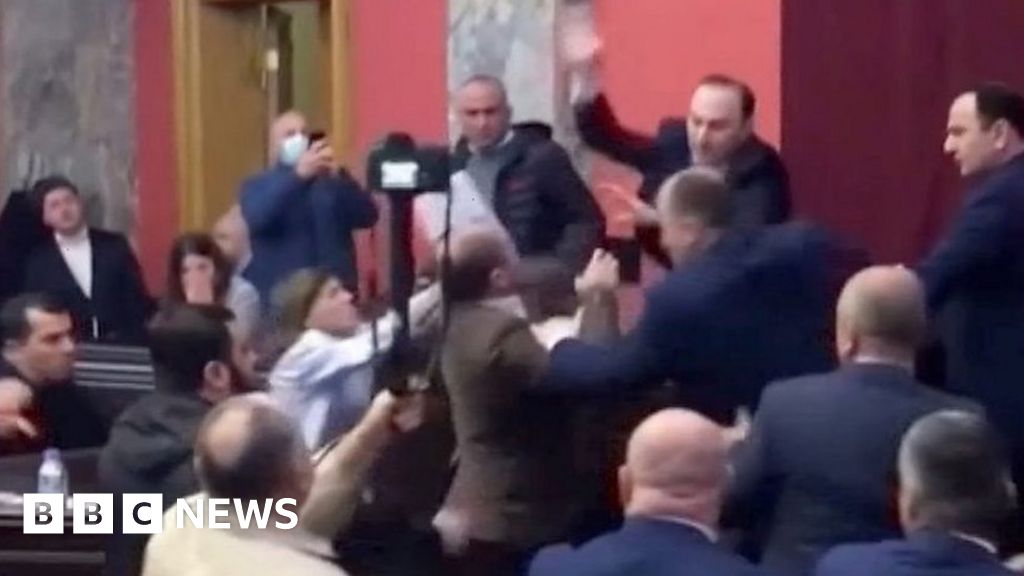 Lawmakers in Georgia clashed at a parliamentary committee hearing over proposed legislation aimed at forcing certain groups to list themselves as 'foreign agents'.
It would apply to organizations that receive more than a fifth of their money from abroad, and would make them submit to an investigation by the authorities.
Critics have been protesting outside parliament and say the legislation is based on Russian legislation designed to restrict free speech and stifle dissent.