Maryland students tackle Palestinians graffiti 'Holocaust 2.0' on campus, wave Taliban flag
Jewish students responded to antisemitism on their college campuses, including chants for "intifada revolution" and "Holocaust 2.0" and "Fk Israel" graffiti on the walkways, prompting a University of Maryland study.
"There is only one solution. The Intifada Revolution," chanted pro-Palestinian students on November 10. The university responded to the demonstration by declaring antisemitism.
However, students Shayna Leibowitz, Emma Steinhause and Benjamin Blain are concerned about whether the university was just giving them lip service. A member of Blain's family – a 16-year-old girl – was killed in one of the Palestinian intifada terrorist attacks in the 2000s and she said hearing the songs was "very difficult".
"The university has been understanding, but no action has been taken… And if action is not taken, these actions will increase and lead to each other. And we don't want to have to deal with those consequences," Blain said.
ANTI-SEMITISM ON COLLEGE CAMPUSES TODAY ECHOES THE DARK HISTORY OF MANY ELITE AMERICAN UNIVERSITIES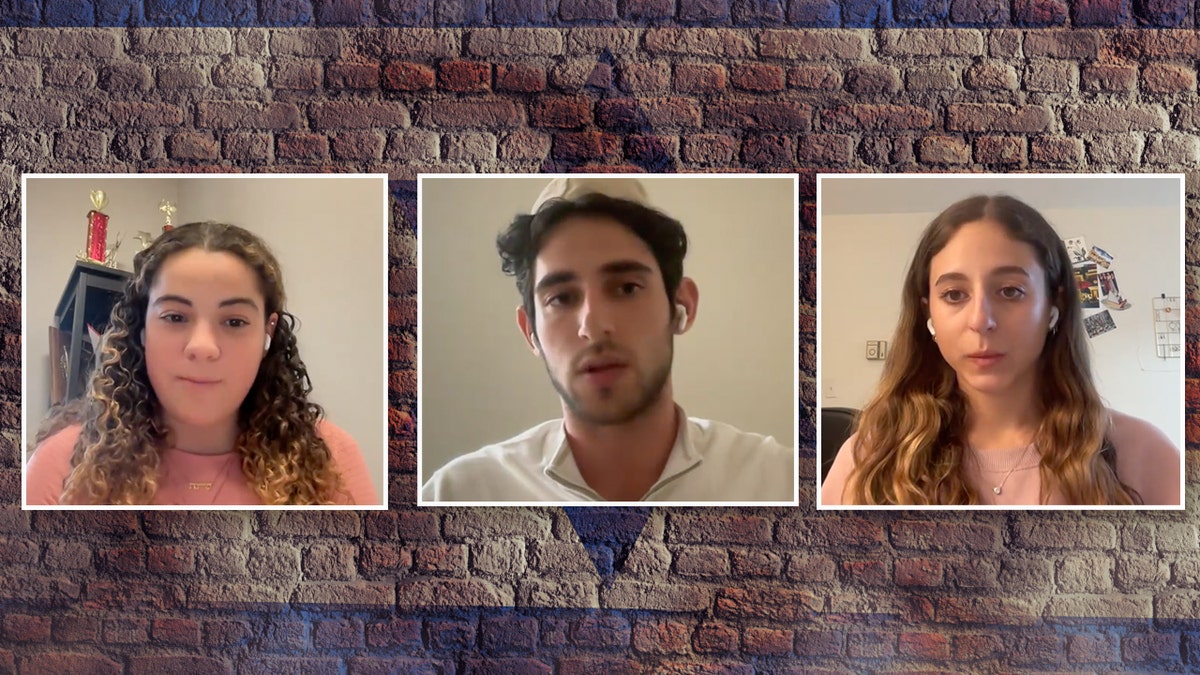 "Regarding the intifada. [UMD has] one of the largest Jewish communities, with 2,000 Jewish children on this campus. And there are many children here with direct family members who were murdered in the intifada or who have grandparents who survived the Holocaust," he said.
"My cousin is my mother's first cousin, one of her cousins ​​was murdered, a 16-year-old girl sitting in a pizza store during the intifada," he said. [Jewish students] to deal with sitting in their biology classes, hearing outside hundreds of students mention the Final Solution, calling for an intifada on the UMD campus. It's just a very unfortunate reality."
Steinhause explained that he was afraid to be on campus.
"It scared me because that's a call to violence and it has no place on our campus. I'm happy for people to represent whatever their views are, but I think I know of any violence on our campus. And the lack of similar addresses from the university about that has really surprised me," said Steinhause.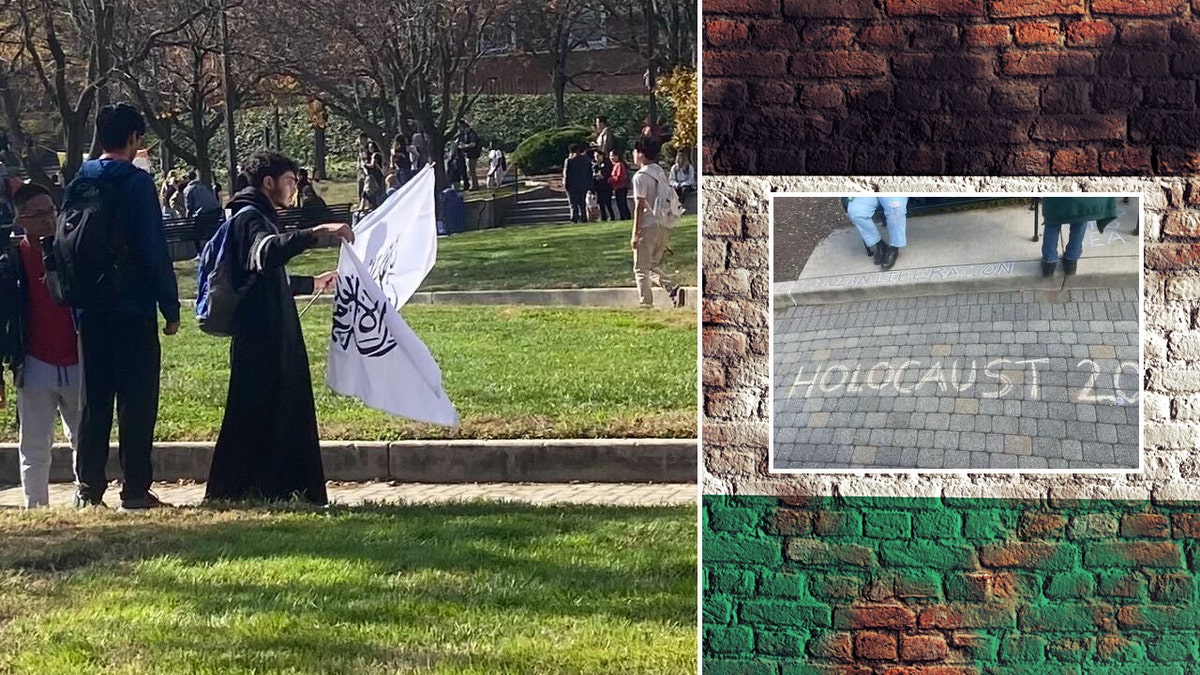 The intifadas were moments that spanned years of intense Palestinian insurgency. The first (87′-93′) is sometimes referred to as "The Intifada of Stones," where Molotov cocktails, grenades and rocks were used against Israelis.
During the Second Intifada, Palestinian suicide bombers used increasingly powerful bombs to kill larger numbers of Israelis in their terrorist attacks. Terrorists would include shrapnel in the bombs and dip the pieces in rat poison, an anticoagulant, so that the victim would have a higher chance of bleeding to death, Israeli officials said.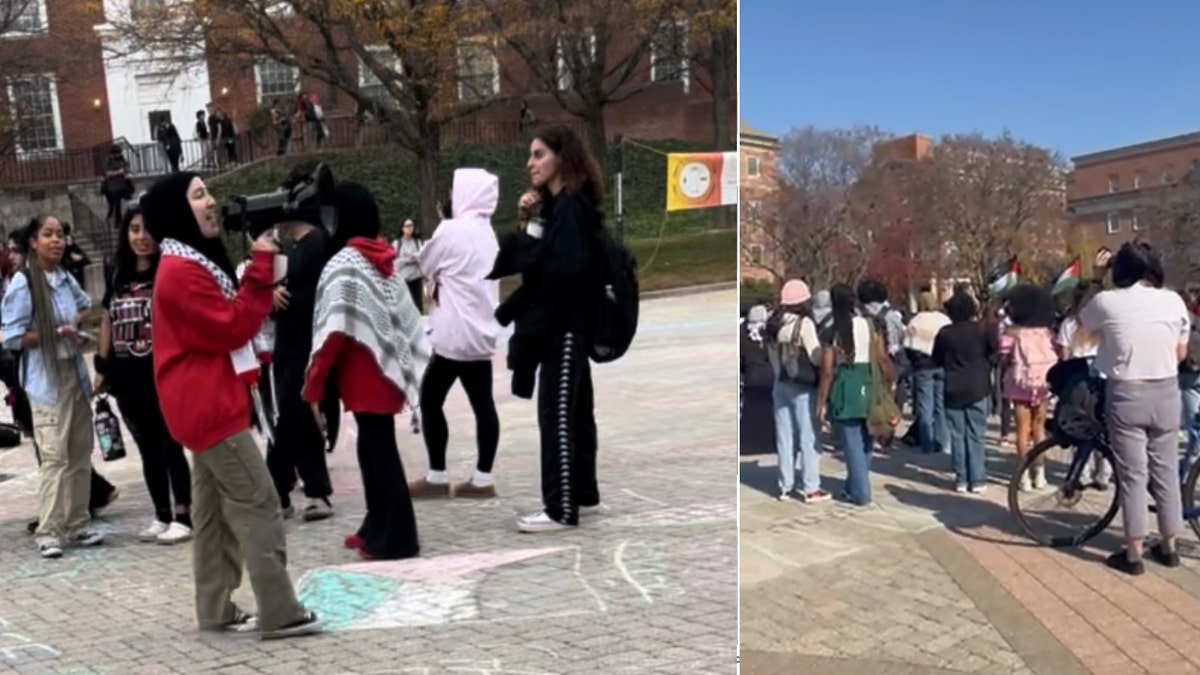 "As a Jew, I'm still proud to be Jewish and proud to be who I am. I know. And I don't want to hide who I am. But, I'm afraid to be Jewish on campus sometimes because it 'put pressure on it. a bigger target on our back or everything that's been going on," Leibowitz said.
Regarding the "Holocaust 2.0" graffiti, she said, "I was just shocked that someone would write something like that." I just don't understand how someone could write that in a public setting and I think it's fine."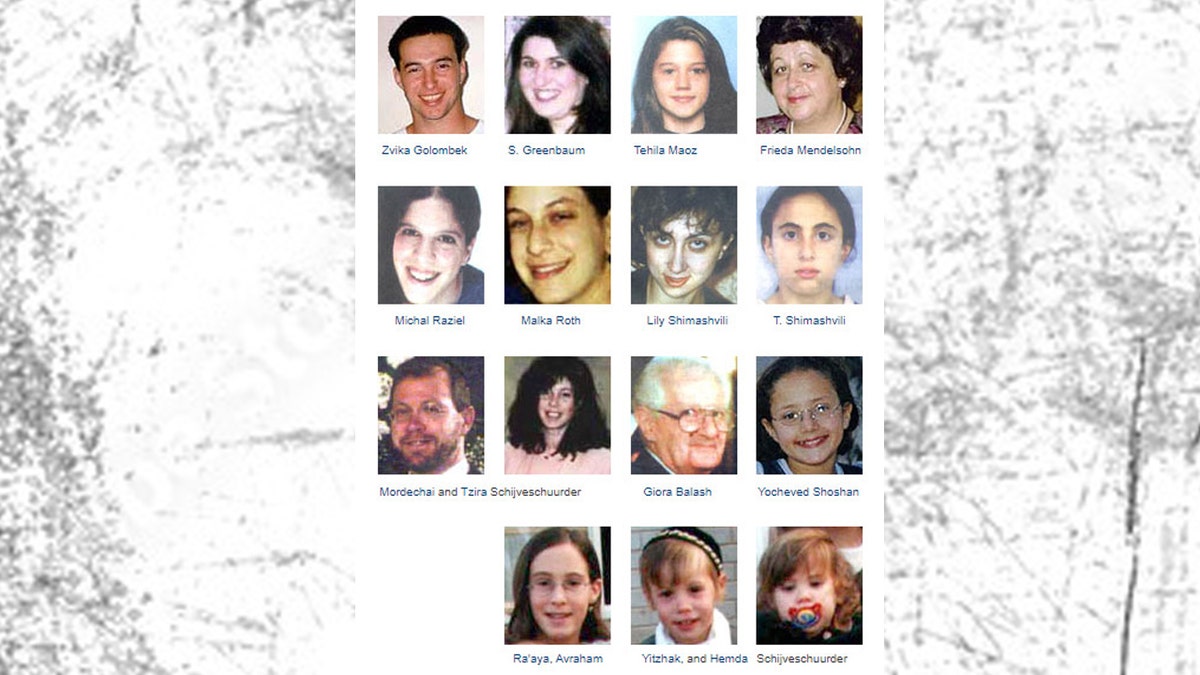 "We are aware of the hateful, antisemitic sentiments expressed at today's demonstration organized by Students for Justice in Palestine. We condemn it in no uncertain terms," ​​the university said in a statement. . "The offensive actions of some should not reflect on the majority of protesters who were there to express their views peacefully, but there is no place for an antisemitic message, behavior or action at a University Maryland."
Click here to get the FOX NEWS app
The university also said it launched an investigation and the University of Maryland Police Department (UMPD) has immediately launched an investigation and continues to conduct real-time threat assessments, saying, " responsible responsible parties."
Fox News Digital reached out, asking for the status of their investigation, but received an answer to that question.
"The health and safety of every member of our campus community remains our highest priority. An increased police presence on our campus with increased patrols is part of the University of Maryland Police Department's (UMPD) strong and comprehensive safety plan. UMPD actively monitors situations locally and nationally, and remains ready to deploy additional resources if needed," the university said.
For more Culture, Media, Education, Opinion, and channel coverage, visit foxnews.com/media.