McCarthy says Republicans will 'slowly release' January 6 photos to 'all' news organizations: 'The goal is transparency'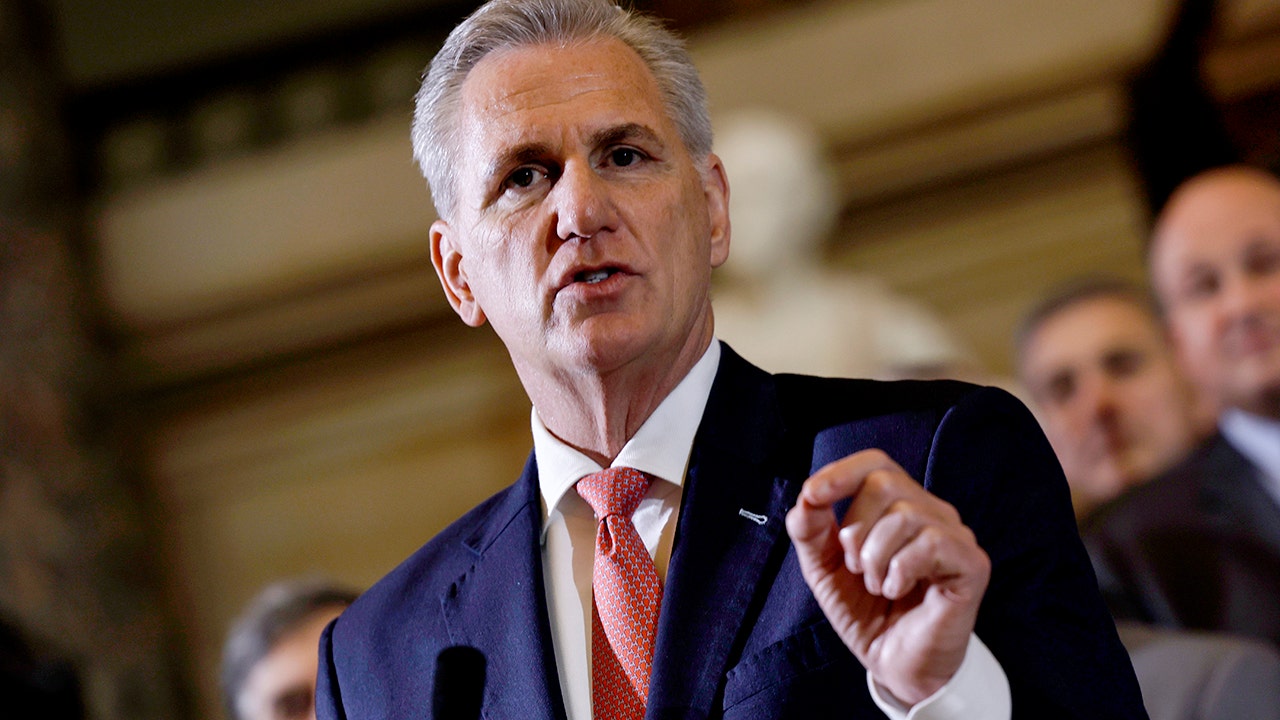 House Speaker Kevin McCarthy said Sunday that all the footage collected by the former House Committee on Jan. 6 of the protests at the Capitol Building on Jan. 6, 2021, will be released to all news outlets. half
In an interview on "Sunday Morning Futures with Maria Bartiromo," McCarthy said the American people should be allowed to see all survey photos from the Capitol Building that day and form their own opinions, rather than just seeing what the Democratic-controlled committee previously published.
His comments came amid some backlash after McCarthy gave Fox News' Tucker Carlson access to tens of thousands of hours of never-before-seen video, some of which appeared to show moments of armed security in the marching protesters peacefully across the Capitol building.
"I didn't give [Carlson] the tapes, I let him come and see them, just like anyone else's special. My goal here is transparency," McCarthy told host Bartiromo [so] they came to watch the tapes too."
ELON MUSK JAN'S BUILDING HOUSE. 6 COMMITTEE FOR 'DECEIVING THE PUBLIC,' SELECTS EVIDENCE: 'FAIR DEFENSE'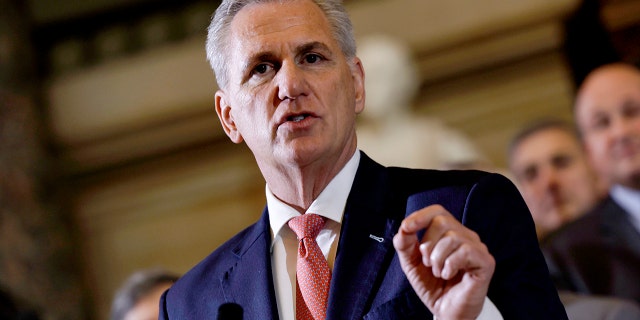 In his comments, McCarthy compared the protests at the Capitol on January 6, 2021, to the violent racial protests and others that turned into attacks on structures and police the previous summer.
"Why did I see cities burning… "I think transparency is better and allows the American public to see everything. And we must have equal justice throughout the this country."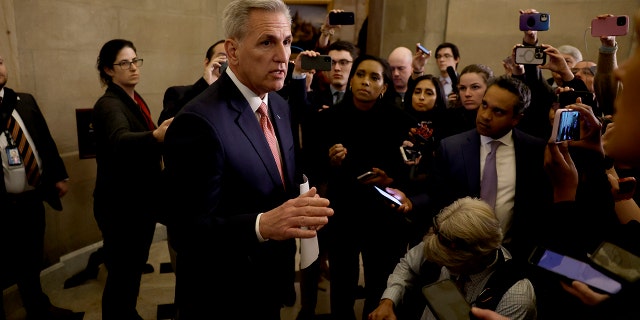 On Monday, March 6, the "Tucker Carlson Tonight" host said that McCarthy had given him a unique opportunity to view more than 40,000 hours of footage from the January 6 protests.
TUCKER CARLSON publishes Jan. 6 pieces of film, politicians say, that the media faked about sick, "QANON SHAMAN"
Then Carlson released some clips from the collection and concluded that they proved that some lawmakers and some of the media were "lying" about the events of that day.
The Fox News host said the film has been hidden from the public for more than two years, as it appeared to debunk several statements pushed by the Democratic-controlled House Select Committee, as Trump supporters attacked the building and that they were responsible for a "deadly revolution. ."
Carlson also said the footage contradicted the injuries of Officer Brian Sicknick, who later died. The media reported that he was "attacked" by protesters.
"This tape turns the most powerful and politically useful lie that the Democrats told us on January 6," Carlson told viewers, providing footage of Sicknick directing supporters. Trump across the Capitol after being hit with a fire extinguisher.
Click here to get the FOX NEWS app
"They lied about the police officer they said was honorable," the guest said. "If they were willing to do that, their dishonesty knew no bounds."
The footage was provided and reported to the House Committee on January 6 before the final report was released. The committee disbanded because Republicans took over the majority in the House earlier this year.