Mike Trout injury: Angels star (wrist) returns to IL one day after returning from seven-week absence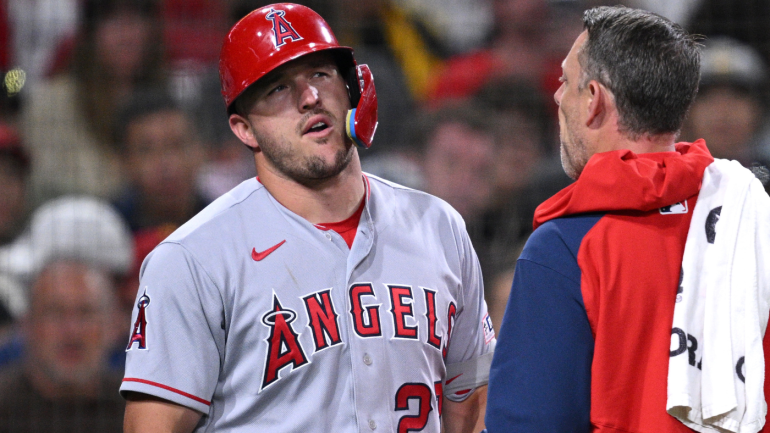 USATSI
Back to the injured list it is for Angels superstar Mike Trout. The center fielder, who was just activated off the IL for Tuesday's game, will be shut down again with a wrist injury after missing both games of Wednesday's doubleheader against the Reds, the manager announced general Perry Minasian.
Trout first appeared on the IL in early July after fracturing the femur in his left wrist. He missed seven weeks without a rehab assignment before returning Tuesday. A nagging sore wrist caused him to sit out Wednesday with Minasian sharing after the game that his star would be completely shut down for the next 10 days in hopes of helping his recovery.
Breac himself had been clear that he expected to play through pain for the rest of the season, but he would be in the lineup as long as he could manage it.
"I know it's just a pain tolerance thing," Trout told reporters last week. "As soon as it gets to a point where it's bearable, I'll be out there. "
The Angels hope Trout will return before the end of the season; however, provided Shohei Ohtani doesn't date amid a UCL tear and with the Angels 10.5 games out of the AL wild card race, Los Angeles could decide to shut down Trout once they are eliminated from playoff contention.
The Reds swept the doubleheader and the series against the Angels this week.