Peruvian man finds 800-year-old mummy he calls 'spiritual lover'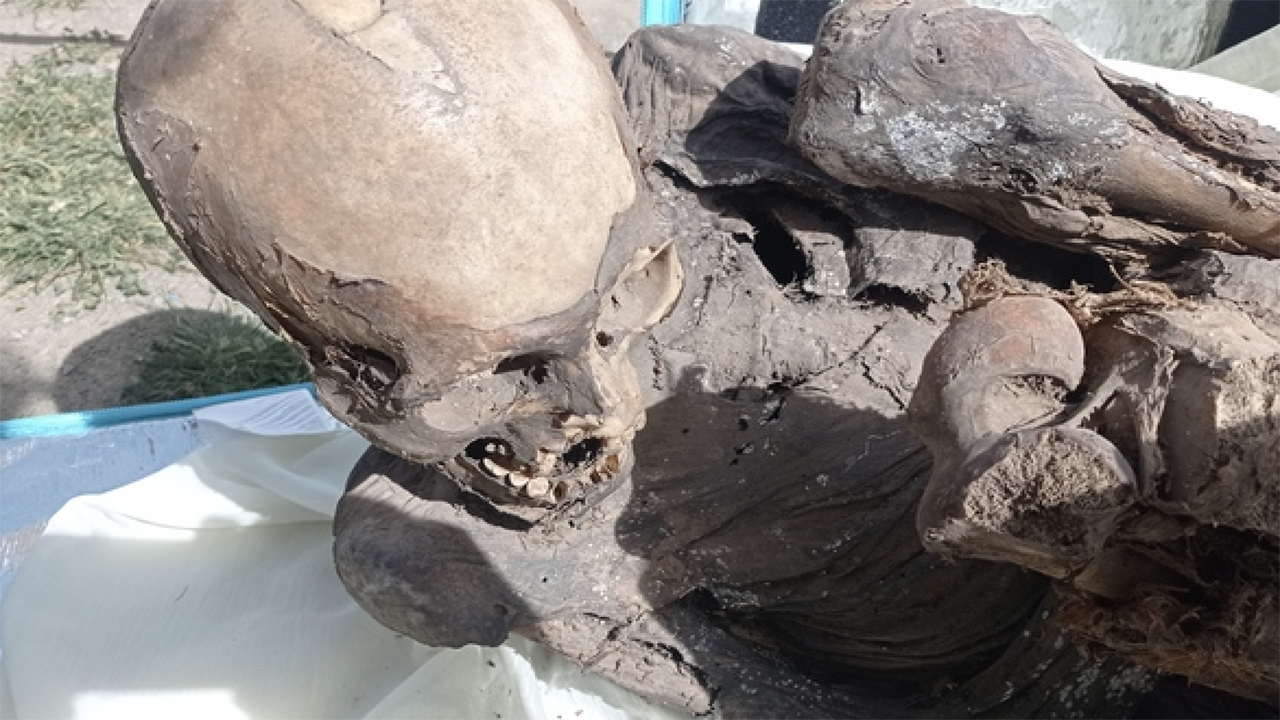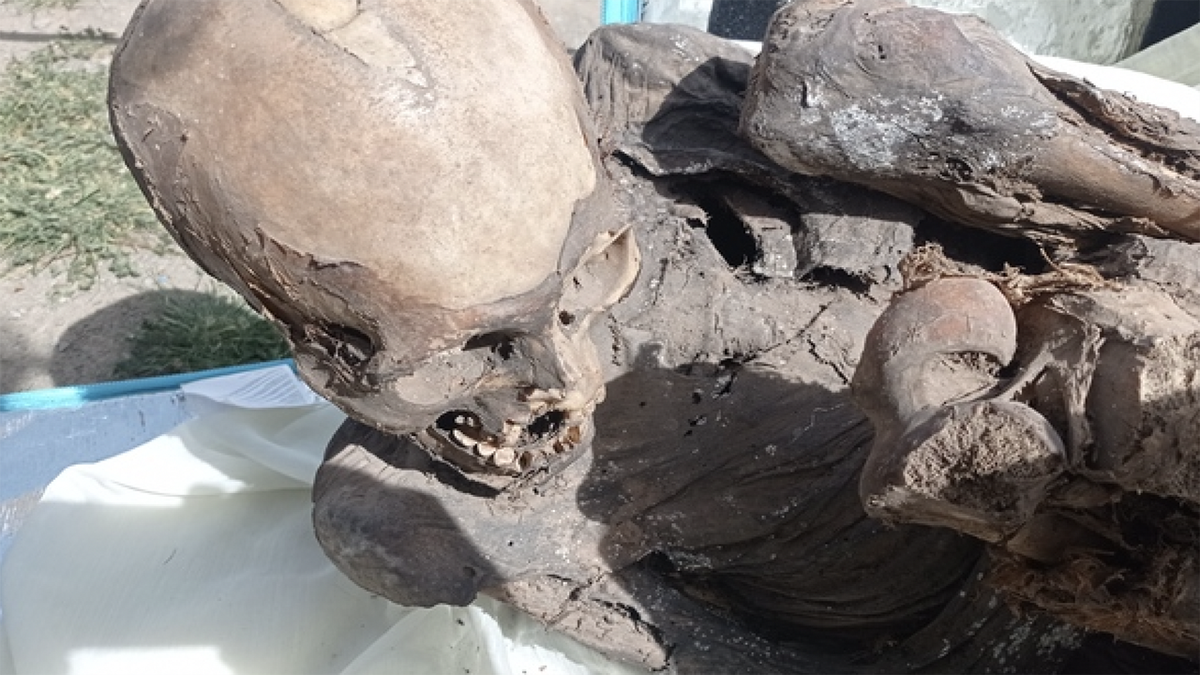 Peruvian police arrested a man over the weekend who was carrying a mummy up to 800 years old in a food delivery bag, according to the country's Ministry of Culture.
The man, identified as 26-year-old Julio Cesar Bermejo, called the mummy "Juanita" and referred to the ancient remains as his "spiritual lover," according to Agence France-Presse.
"At home, she is in my room, she sleeps with me. I take care of her," he said in a local media interview.
It is not clear whether Bermejo was aware that the mummy was a man, who likely lived 600 to 800 years ago in the southern region of Puno, according to Peru's Ministry of Culture.
Egypt unveils ancient chests, statues found in SAQQARA
Cultures began using embalming in Peru more than 7,000 years ago, according to the American Museum of Natural History. The country is home to several archaeological sites, most notably Machu Picchu.
Peru's Ministry of Culture seized the mummy over the weekend to "protect and preserve the heritage."
Click here to get the FOX NEWS app
Bermejo, who said his father brought the mummy home three decades ago, is in police custody while authorities investigate the case, according to Agence France-Presse.