SEAN HANNITY: Time for a Mar-a-Lago-style invasion of Joe Biden's residences?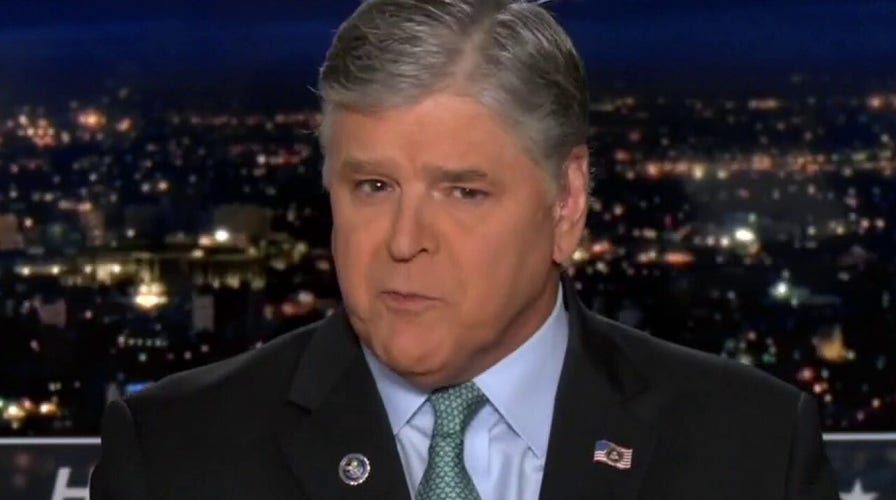 Fox News host Sean Hannity accepted a second batch of classified documents found elsewhere from Biden's time as vice president after those recovered at the Penn Biden Center on Tuesday.
SEAN HANNITY: Joe Biden has been caught mishandling classified documents again. For the second time this week. We are now learning that classified materials from the Obama administration appeared in another unsecured private office of Joe Biden while he was a private citizen. I think it's time for a Mar-a-Lago style invasion to happen at Joe Bidenand the private residences where he builds a wall, at least. Or maybe someone in Joe's inner circle. Think about this. Why is this happening twice a week? Maybe this is the result? Maybe someone doesn't want Joe to run for re-election. Although we don't know that for a fact, it is certainly suspicious in terms of time. But what's good for the goose is definitely good for the gander… right Merrick Garland? Right Chris Wray? They are the ones who personally approved the attack at Mar a Lago and the home of President Trump.
DOOCY TO KARINE JEAN-PIERRE: HOW CAN USER INFORMATION BE TRUSTED?
…
That's why Jim Jordan's Judiciary Committee investigation into whether or not our FBI is politicized and weaponized by the DOJ is so important. It is so obvious that many of America's powerful bureaucrats are using their powerful positions to promote Republicans and protect Democrats. Now, if that's not true, Biden's home in Delaware would have already been raided by the feds, a criminal investigation would already be underway. After all, even Joe Biden agrees that mishandling classified material is a serious crime.
Click to get the FOX NEWS app