Starkiller's voice actor remembers that he is in Ahsoka
Summary
Sam Witwer involved in the Achsoka The series suggests that he has a small role, possibly dispelling the theory of his Starkiller character as the Inquisitor Marrok.
The speculation about Marrok's true identity in the Star Wars franchise continues, with theories ranging from the dark side of Ezra Bridger to fallen Jedi apprentice Barriss Offee.
While Starkiller is unlikely to be back now, there are still plenty of other interesting options for Marrok's identity to be revealed in the ongoing series. Achsoka series.
Sam Witwer, Starkiller's voice actor, remembers being inside Achsoka and may have debunked the popular Inquisitor Marrok theory in the process. The secret identity of Marrok in the latest version Star wars viewers of the series are constantly theorizing who it could be, and when Witwer's name appeared in the credits Achsoka, one of the most popular ideas became the Starkiller character. With Starkiller Galen Marek's name being similar to Marrok's, as well as the Inquisitor's lack of communication and a completely altered voice, this idea seems to have a solid foundation so far.
Witwer has since commented briefly on his work on it Achsoka in an Instagram reel shared by diamonds.
Witwer says that at first he forgot if he was working on it Achsoka or not remembering that he did, in fact, lend to the project. He goes on to say that he's proud of creator Dave Filoni for his work on the series, but doesn't mention what exactly he's contributed to the show itself.
Related: Ahsoka Episode 3 Star Wars Easter Eggs & Key Info You May Have Missed
Sam Witwer seems to imply that he only has a small role in Ahsoka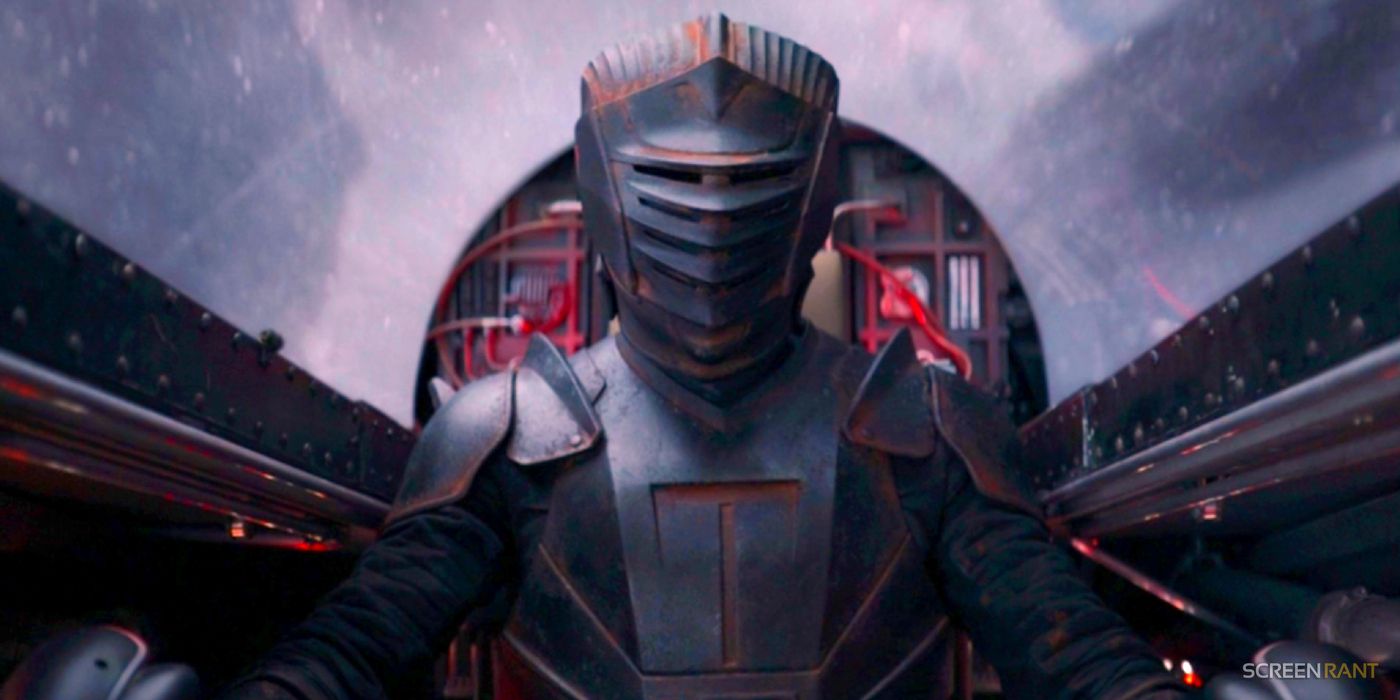 Witwer hesitated to remember his contribution Achsoka it seems to mean that he is not playing a character as much as the story as the Inquisitor Marrok. It's more likely that he lends himself to a small role, as Witwer has done it many times in almost every Star wars series and many movies. This comes just days after the credits roll Achsoka episode 3 listed Paul Darnell as being featured as Marrok, rather than just a stunt performer, where he was listed for the previous episode.
Witwer's brief words about his role in the series then seem to dispel the theory that Starkiller is under the Marrok mask. There are still many ideas about who Marrok could be, if he is not a modern character. Some viewers believe it could be the dark side of Ezra Bridger, or even the fallen Jedi apprentice and Ahsoka's spy, Barriss Offee. While Starkiller's return would have been interesting to see, there are still plenty of other interesting options for a possible Marrok reveal. Achsokawho still has plenty of time to investigate the mystery of the new Inquisitor.
Achsoka airs new episodes Tuesdays at 6pm PT / 9pm ET on Disney+.
Source: diamondfigs