Tesla to build next plant in Mexico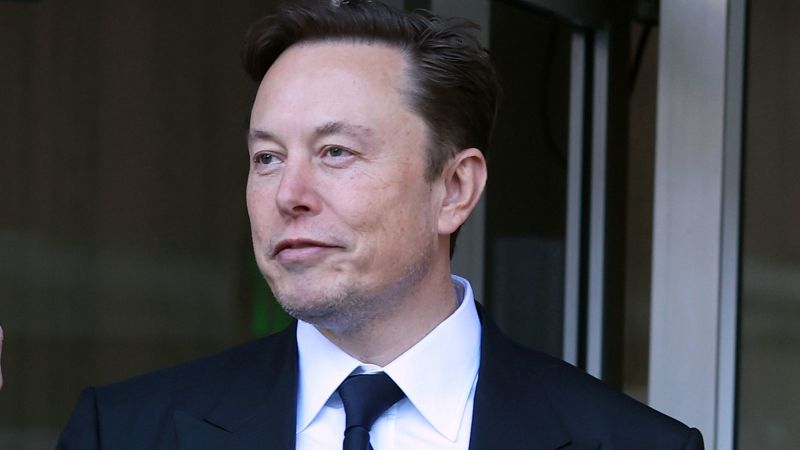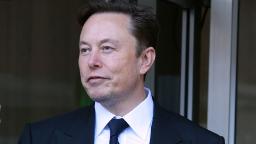 New York
CNN
–

Tesla's next vehicle assembly plant will be in Mexico near Monterrey, CEO Elon Musk announced Wednesday.
"We're excited about it," Musk said at an investor day for the company. "We'll continue to expand production at our existing factories. So this isn't moving production to anywhere, from anywhere. This is an additional product."
The company currently has the capacity to build about 2 million cars a year at four factories, in Fremont, California; Shanghai, China; Austin, Texas; and Berlin, Germany. It has set a goal of eventually building 20 million cars a year. The company delivered just over 1.3 million cars in 2022. The world's largest automaker by production volume, Toyota, delivered just over 10 million cars worldwide in 2022.
Tesla did not mention the cost of the new plant. The news was confirmation of plans announced on Tuesday by Mexican President Andres Manuel Lopez Obrador for Tesla to build its next factory in the country. Reuters reported that Mexican officials said the plant could cost $1 billion.
The company estimates that the additional plants needed to reach 20 million vehicles will cost $150 billion to $175 billion, including the $28 billion in investments it has made as- is already history.
"This total investment may seem large," said CFO Zachary Kirkhorn. "I think it's very small compared to our ambitions."
The company also announced that it had built 4 million vehicles in its history earlier on Wednesday.
Shares of Tesla (TSLA) slipped more than 5% in after-hours trading Wednesday, though that was up slightly from a larger decline before Musk's announcement more than three hours into the show. Some investors were hoping that Tesla ( TSLA ) would announce details about the next generation of vehicles. Musk declined to answer a question about the next-generation vehicle.
"We'll have a proper product event," Musk said. "We'd be jumping the gun if we wanted to answer that question."
In response to another question from an analyst, Musk said that he did not expect Tesla to have more than 10 different vehicles in its product range. He derided the extensive offerings of rival automakers as just a "trend" of many similar models.
The Inflation Reduction Act passed last year restored tax credits of up to $7,500 to buyers of less expensive Tesla cars, the Model 3 and Model Y, as long as their list price is under $55,000 . To qualify for the tax credit, the cars must be assembled in North America, so the final product from the plant in Mexico should qualify.
Most global automakers already have assembly plants in Mexico. According to Reuters, there are 20 car assembly centers in the country. General Motors has three, Ford has two, including one that makes the Mustang Mach-E, the EV SUV that is a rival to Tesla. Stellantis – which builds cars under the Chrysler, Dodge, Ram and Jeep brands – has three.
Toyota, Honda, Nissan, Volkswagen, Audi, Mazda, Mercedes, Kia and BMW also have plants in Mexico.
According to statistics from the US Commerce Administration, part of the Commerce Department, Mexican plants produced just under 4 million cars a year in the years before the pandemic reduced the supply of auto parts, especially computer chips, and car production worldwide. They made about 3.5 million cars last year. That makes it the seventh largest country in terms of car production.
But 90% of the cars they build are exported, with 76% going to the United States.