The Crown Season 6: Jonathan Pryce bids farewell to The Crown and his one regret | Interview | Special
The CrownIts sixth and final season will bring "mixed emotions" for the current versiontasked with ending the beloved drama series.
The Netflix The show has had new actors play the royal characters every two seasons, meaning that three actors have played Queen Elizabeth II as well as Prince Philip.
The last actor to play him is Sir Jonathan Pryce The late Duke of Edinburgh in the show and tells 9Honey Celebrity that he has one regret about the picture he made of the monarch's husband.
Watch the video above.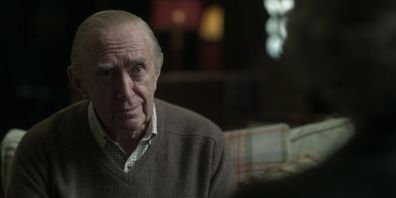 READ MORE: CCTV footage from 26 years ago that captures an actor
"I don't think I had enough gaffs as a character, of course, I could have done with a few more one-liners to show that side of him," the 76-year-old told 9Honey Celebrity.
Pryce admits he was initially skeptical about taking on the role but says he welcomed the idea when he learned about the late Queen's association with speaking engagements. to those who knew him.
"My first feeling when I was offered the role was that I'd be hiding from nothing, that I'm nothing like Prince Philip – I don't look like him, I'm the wrong class, everything was wrong," Pryce says.
READ MORE: Kate reveals one of the biggest questions she gets asked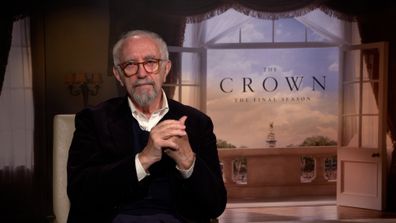 "It was interesting because I had grown up with this very tough figure who rarely said anything and when he did [something] he usually put his foot in his mouth and said the wrong thing at the wrong time," he continues.
"[But] everyone who knew him would say that he was a wonderful person, very affable and friendly, and who loved to laugh.
"So he was searching, like many of The Crown do, find the person behind closed doors and I enjoyed exploring that side of him."
For a daily dose of 9 mil, subscribe to our newsletter here.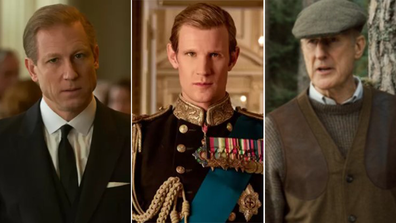 Actors who played Prince Philip on screen
The sixth and final season of the series focus on the deaths of Princess Diana and Dodi Fayed in a car crash in Paris in 1997 – something that Pryce, who met Diana many times, remembers clearly.
"We had just moved into a new house and we had gone to bed happy, smiling, looking forward to this next step in our lives, and we woke up, turned on the radio and for a while [was] completely confused as to what was happening," he recalls.
"Information came out in dribs and drabs until it was finally confirmed that she had died and for the first time in my life, I cried for a member of the royal family, as did my wife .
READ MORE: Prince Harry and Meghan's call to King appeared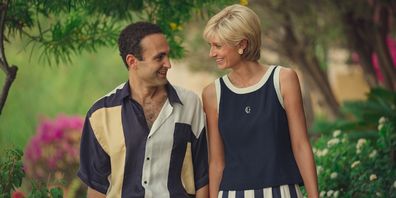 READ MORE: A new book claims Harry was 'in the dark' about the Queen's final hours
"It was a very emotional moment because this is someone I met, I had met her several times and she has been a part of our lives for years," he says.
Pryce says he also vividly remembers the "angry public response to the lack of response from the royal family", something which Part Two of the final season explores.
The actor says he knows the subject of Diana and Dodi's tragic death is an interesting one for fans but believes it is "done with such sensitivity" and is "very moving". .
While Pryce jokes that he will now be signing up for unemployment benefits as the series ends, he is "glad we were still going out on the This is a very successful series and we are going out on a high, for sure".
Part One, featuring the first four episodes of Season 6 of The Crownstreaming on Netflix from 7pm tonight.
While Part Two, featuring the last six episodes of the drama, drops on the streaming service on December 14.
YesNine Entertainment Co (the publisher of this website) owns and operates the streaming service Stan.