Trial rescheduled for North Dakota politician accused of traveling for sex with minor
A federal judge has rescheduled the trial for a former North Dakota lawmaker accused of traveling to Prague with the intention of paying for sex with a minor.
Former Republican state senator Ray Holmberg, 79, of Grand Forks, was indicted last month and set for trial on Dec. 5. His lawyer asked for an adjournment on Monday to review documents and prepare Holmberg's defense. Federal prosecutors did not object, according to his motion.
On Tuesday, US District Judge Daniel Hovland rescheduled Holmberg's jury trial to begin April 29 in Fargo, which is expected to last five days.
ND politician accused of traveling to Prague for sex with minority payers who took taxpayer-funded trips to the city: REPORT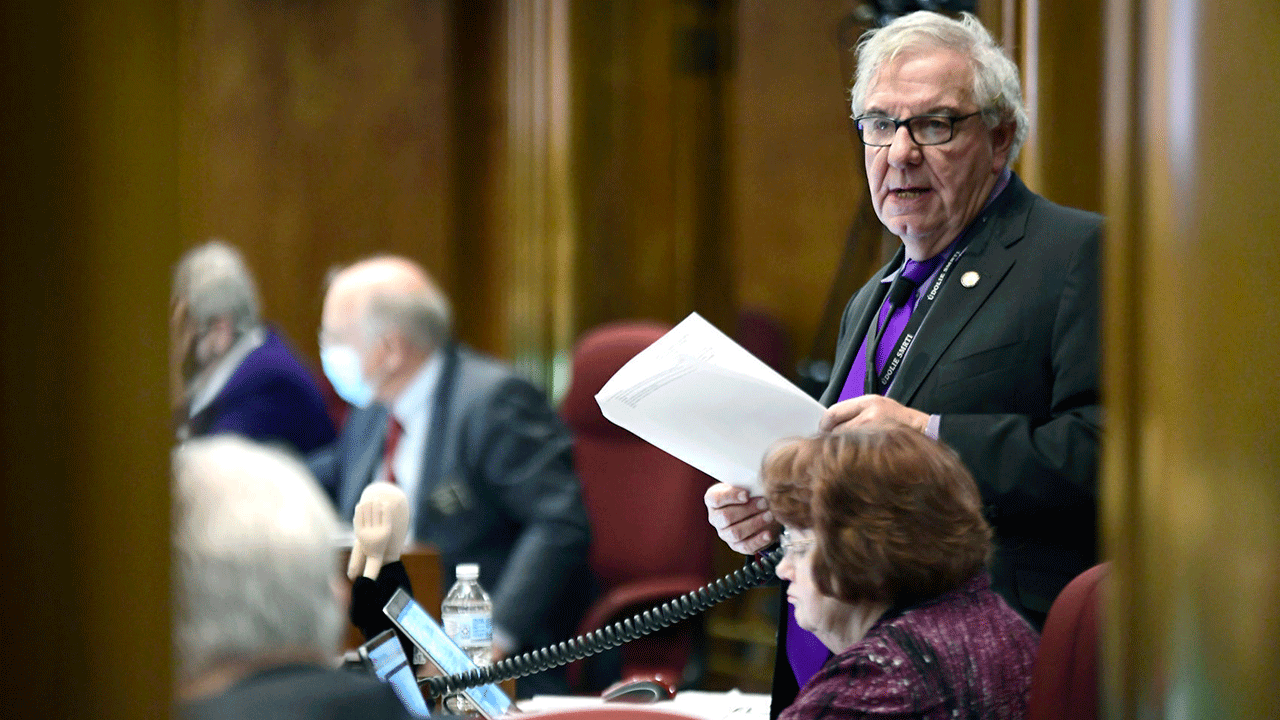 NORTH DAKOTA state senator resigns after texts with suspected child pornography
All parties expected it to be suspended, defense attorney Mark Friese told The Associated Press. The trial was originally expected to begin just over a month after Holmberg's initial appearance, following a two-year investigation, he said.
"It's very common. … It's supposed to be able to look at what they've been looking at," said Friese.
Holmberg is also accused of receiving images depicting child sexual abuse. The charge against him was not sealed on October 30. He has pleaded not guilty. He was released with conditions.
Holmberg served for more than 45 years in the North Dakota Senate. He resigned last year after the Fargo-Moorhead Forum reported on dozens of text messages he shared with a man in prison on charges related to images of child sexual abuse.
The former senator was one of the most powerful lawmakers at the Legislature. He was chairman of the Senate Appropriations Committee, which wrote budgets, and a key legislative panel that steers the Legislature between its biennial sessions.
North Dakota politician accused of traveling to the Czech Republic for sex with minors
Holmberg has made dozens of state-funded trips across the US and the world in the past decade. His travels included at least three trips to Prague in the Czech Republic and to other European cities funded by the state and arranged through the Global Bridges teacher exchange program. It is unclear whether the alleged conduct occurred during those visits.
The retired school counselor worked for Grand Forks Public Schools from 1967 to 2002. He was also a teacher and child discovery coordinator.