UFC Fight Night results, highlights: Brendan Allen submits Paul Craig with a backhanded choke for a big win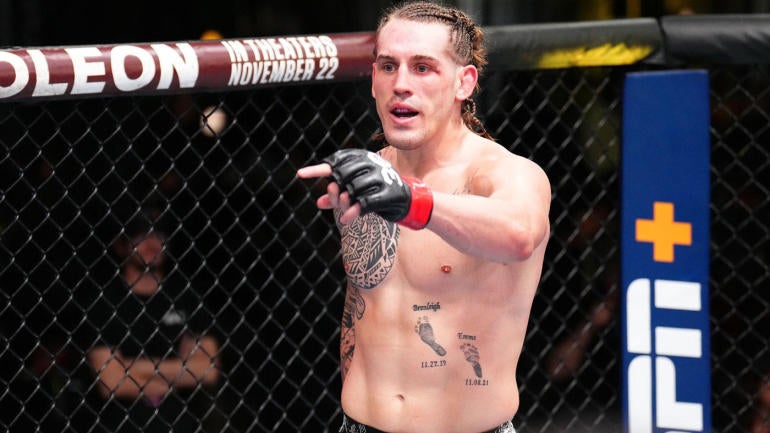 Getty Images
Brendan Allen continues to do what he does best: overwhelm and suffocate opponents. Allen picked up his fourth straight victory via backhand choke by knocking out Paul Craig in the main event of Saturday's UFC Fight Night.
Allen vs. Craig was interesting on the surface: two talented grapplers willing to fight. Round 1 featured dynamic submission attacks from both men but overall Allen was the better fighter. Allen landed the harder shots and dominated the top position in each frame. Early in Round 3, Allen rocked Craig with a variety of punches before going into his signature submission.
Allen sits on the edge of the UFC 10's official middleweight title, but he is determined to elevate the division.
"I'm trying to fight the man. I want the No. 1 contender," Allen said in his post-fight interview. "I'm the best in the world and I'm here to prove it. If you say otherwise come, show me, don't tell me.
"I'm not even a priority yet. I'm coming and I'm in f—ing trouble."
Allen (23-5) is quickly establishing himself as one of the best chokers in the game. Allen is now on a six fight winning streak and has stopped five of those opponents by backhand choke. He is ranked No. 10 as a UFC middleweight and is ready to make a run at the elite. Craig (17-7-1) is 1-1 since dropping to middleweight after a 10-year career at lightweight.