UFC news, rumors: Aljamain Sterling shares featherweight timeline, Kamaru Usman wants Khamzat Chimaev next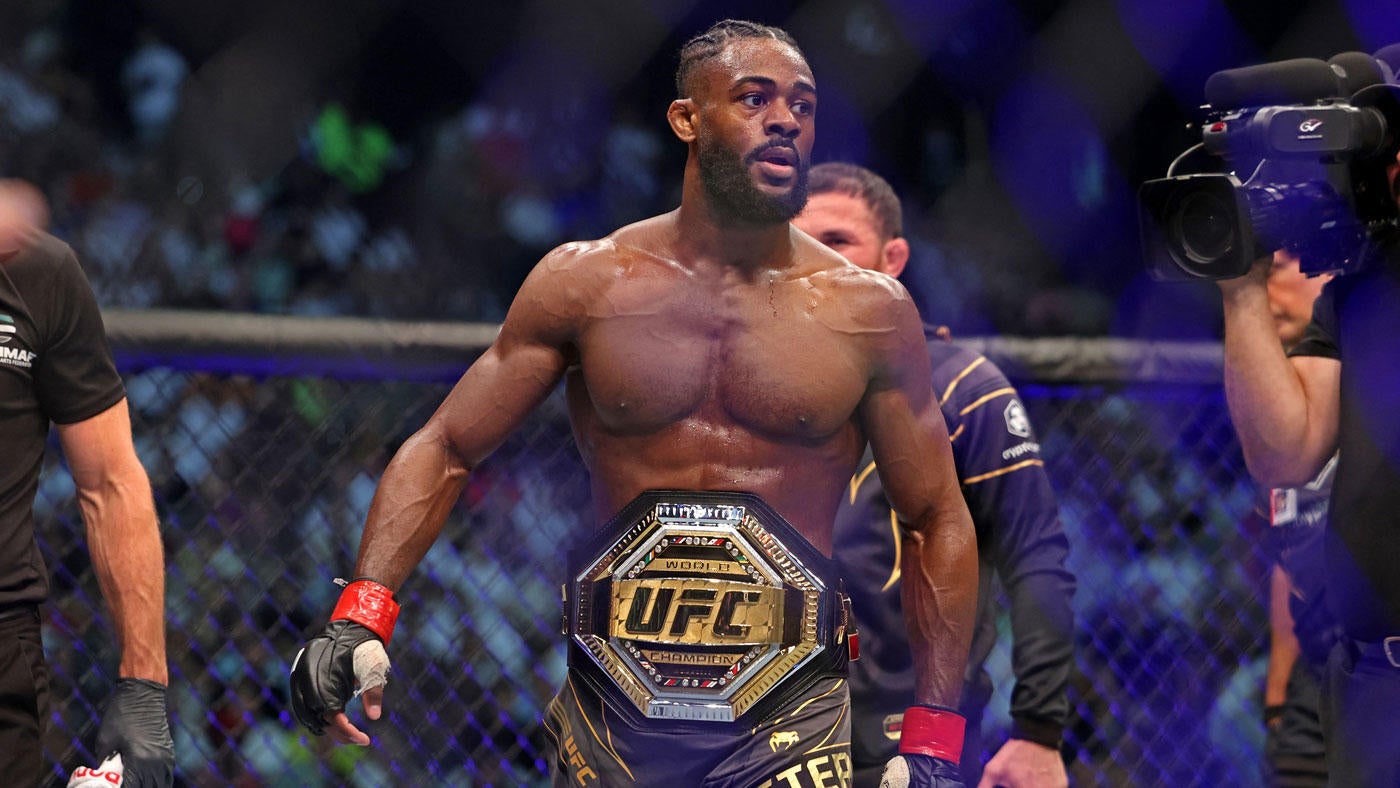 Aljamain Sterling can see the light at the end of the bantamweight tunnel. Ahead of his UFC bantamweight contest against Henry Cejudo at UFC 288 On Saturday, Sterling shared a rough roadmap for his move up to featherweight.
Sterling has once again shown how hard the 135-pound weight cut is on his body. It seems that a couple who is with his close friend Merab Dvalishvili is knocking on the door of a title shot and the transition to featherweight is inevitable. Sterling recently suggested that defenses against Cejudo and Sean O'Malley could wrap up the bantamweight chapter of his career.
"That's probably the way to go, but I'm just going to see how this fight goes, how the weight cut goes," Sterling told MMA Fighting. "There could be an opportunity – and I don't want to air this because people say stupid things like, 'Oh, that's the wrong mindset,' and I'm like,' Really, because you've done it so often? At the end of the day, depending on how this goes and the problem, I think I've done a better job so far managing my weight.
"It's not easy to make 135," Sterling said. "I'm doing it. It pays the bills. It's my job. We'll see what happens. It's not easy. I'm getting older, 33 years old, cut down from about 168 [pounds], sometimes I'm '65 to '68, sometimes '70 cut down. When I'm not training, that's what I walk around, that's my natural state and I'm not fat or out of shape looking for a fighter image. But to cut down, I lose a lot to get down to this weight, and I feel like my body, it has become more difficult to make the weight class."
Can't get enough boxing and MMA? Get the latest in the world of combat sports from two of the best in the business. Subscribe to Morning Kombat by Luke Thomas and Brian Campbell for the best analysis and in-depth news.
Dvalishvili passed O'Malley for the No. 1 spot in the UFC's official bantamweight rankings. In numbers, the only thing that stands between Sterling and Dvalishvili is their unwavering friendship. Sterling's determination to change divisions is fueled in part by his desire to see Dvalishvili win a world title.
"I'm just taking it day by day, fight by fight, and then we can make a decision – and I'd like to see my boy Merab get a crack at the title.
More UFC news, rumors
Kamaru Usman won't be looking too far down the welterweight division in search of a bounce back fight. Usman lost back-to-back fights for the first time in his professional career, dropping the last two bouts of his trilogy with Leon Edwards. The former welterweight champion still feels he has unfinished business with the new champ and sees Khamzat Chimaev as a ticket back to the big show. "A fight with me and Khamzat? Boom. I'm kind of in a place now where I'm having fun with it, and what's the biggest, funniest, most intense fight that makes me feel something? That's a fight that could be a pay-per-view headliner," Usman told ESPN. "I still felt there was no end to that fight. I mean, the rest of the world feels that way, but you know, it supports him having the belt but I need a final. I need you to show me better than me from start to finish."