USC's Caleb Williams fumbles as Trojans fall short against Washington
USC quarterback Caleb Williams had a tough loss against Washington on Saturday night and after the game, he was seen in the stands with his family crying behind one of their signs.
Williams sat near the guardrail and hung onto one of his friends as he sobbed, knowing that USC's chances of making the College Football Playoff had gone from slim to none.
CLICK HERE FOR MORE SPORTS ON FOXNEWS.COM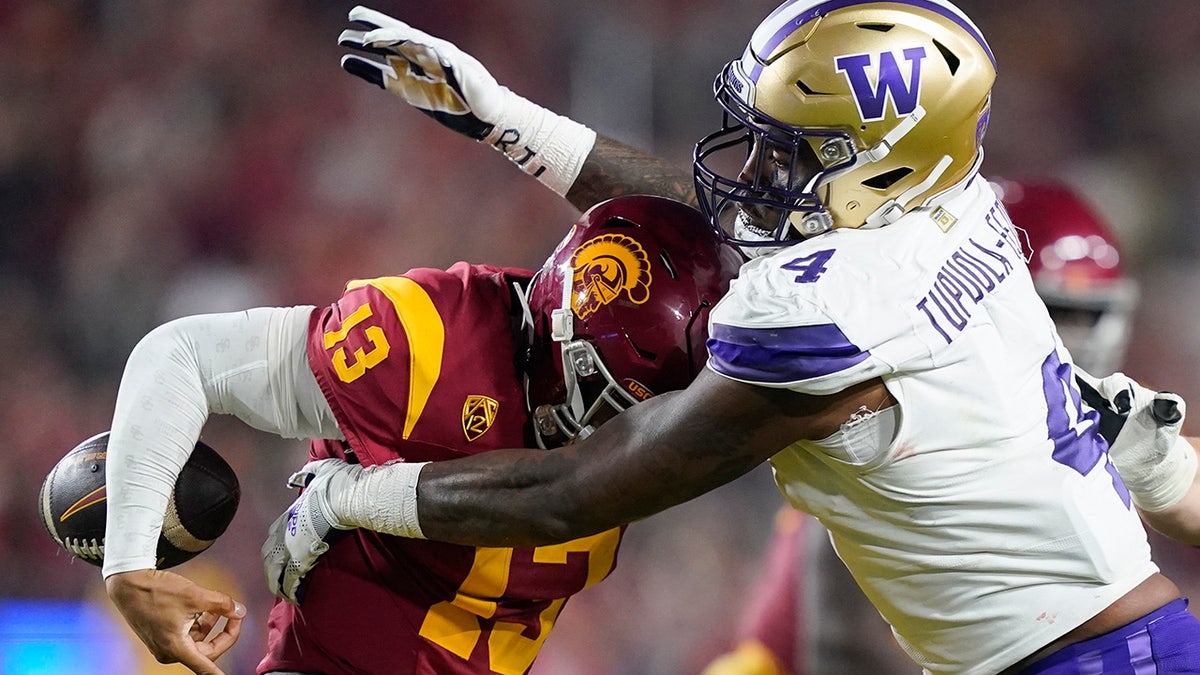 Washington won the game 52-42.
USE APP TRY THIS WORLD.
"I want to go home and hug my dog ​​and watch some shows," Williams said after being asked how he felt after collapsing shortly after another big performance.
"Like, we lost the game. I work hard for months, years to have big games like this, please go win and play your best, all of us. We came out with a loss today, how emotional I want. I want to go home and play with my dog."
FOX SPORTS' TIM BRANDO COMMENTS ON MICHIGAN SIGN THEFT SCANDAL, 'MEDIA'S LAUNCHING'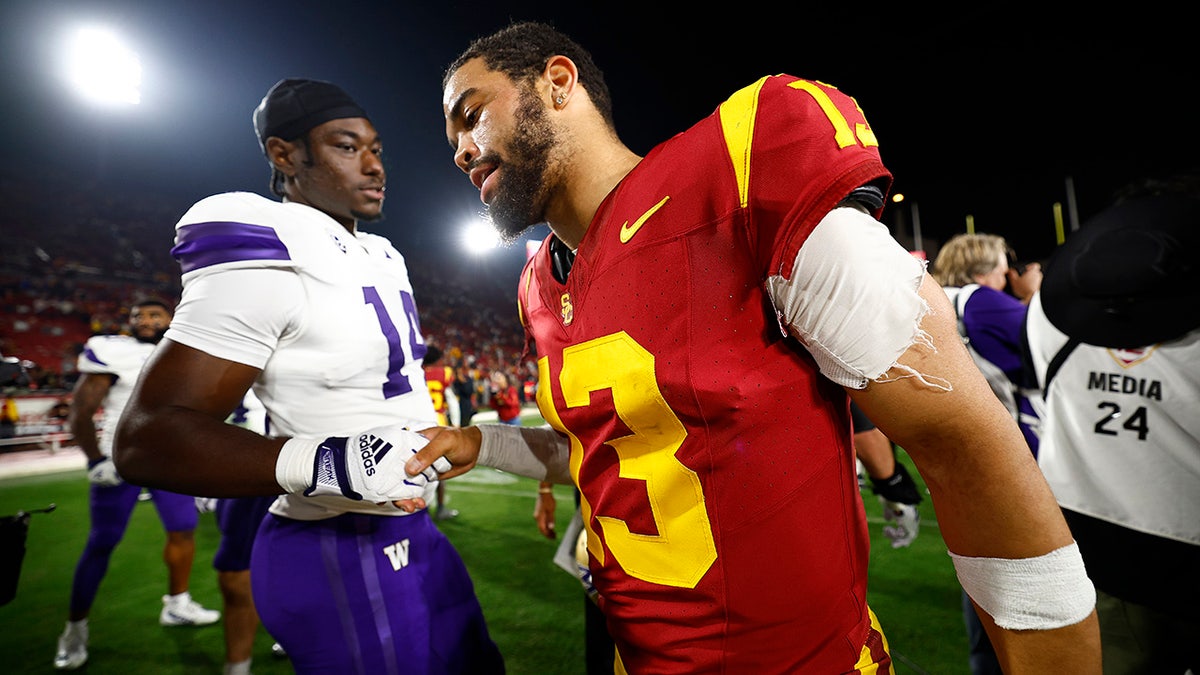 Williams passed for 312 yards and three touchdowns. This is the sixth time he has passed for at least three touchdowns. But the first time since September 30 against Colorado.
"We didn't play very well tonight," USC head coach Lincoln Riley said. "The biggest thing was the run game. There are too many big plays. Some of the worst ball was we have some of the biggest plays of the game….
"I think our guys are frustrated that we've been so close, and we haven't played well enough to pull away.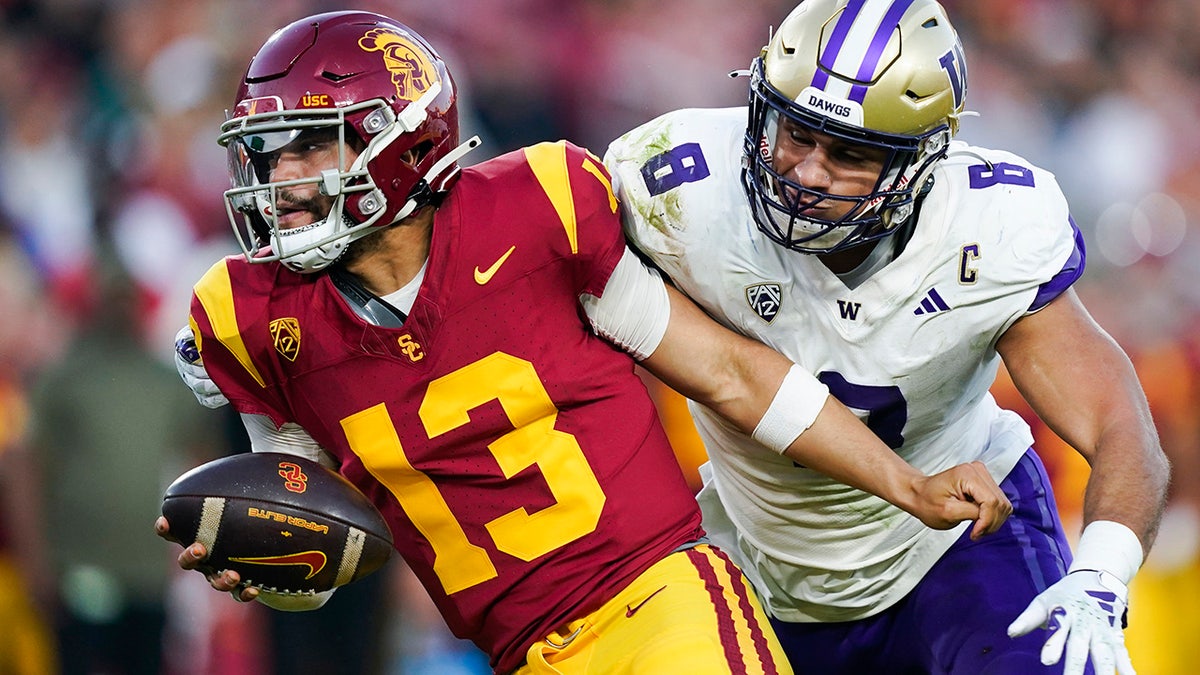 Click here to get the FOX NEWS app
Washington Heisman Trophy candidate Michael Penix Jr. was 22-of-30 for 256 yards and two touchdowns. Running back Dillon Johnson had 256 rushing yards and four touchdowns.
The Associated Press contributed to this report.