WATCH: Connor Bedard makes a young Panthers fan's day with a free throw in warmups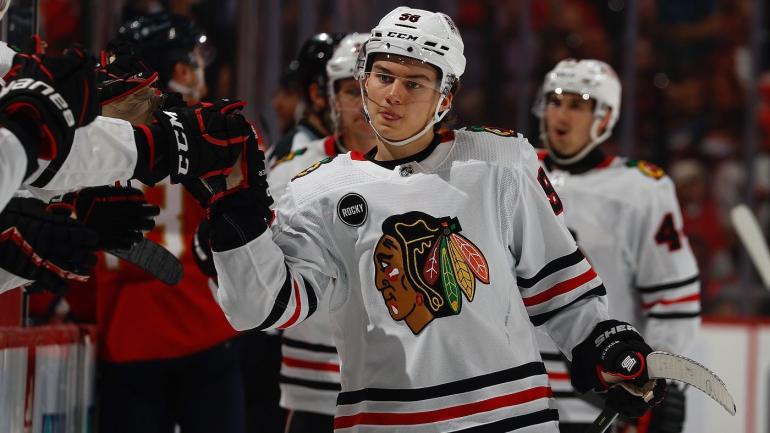 Getty Images
Connor Bedard continues to win the hearts and minds of fans, even if they don't root for the Chicago Blackhawks. Sometimes he does it with a brilliant goal, and other times he does it with a friendly gesture during a warm-up.
Before Sunday's game against the Florida Panthers, Bedard saw a young fan holding up a sign that said, 'Bedard, I want to be just like you!' That's when the Blackhawks rookie found a puck and took it over the glass to the lucky fan.
The kicker is that the fan was wearing a Panthers t-shirt, which surprised Bedard. Maybe he went home and his parents ordered a Bedard jersey when he got home.
That young fan also got a special moment from Bedard in the game as well. Late in the first period, Bedard picked Kevin Stenlund's pocket and immediately threw a shot over shortstop Sergei Bobrovsky's shoulder for a goal.
Bedard has now scored two goals in two straight games as he learns how to create his own chances in the offensive zone. Blackhawks head coach Luke Richardson recently said that Bedard is "starting to really find out" on the ice. Bedard seems to be doing everything right these days.