White House's Karine Jean-Pierre collapses when pressured on Biden's absence at King Charles' coronation
White House press secretary Karine Jean-Pierre collapsed Wednesday as she tried to respond to reporters pressing her about President Biden's decision not to attend the coronation of King Charles. III.
When asked three separate times about Biden's planned absence from the event, Jean-Pierre minced her words and gave a wry response repeatedly touching on a "good relationship " the president with the king while avoiding to answer exactly why he decided not to attend.
"The President had about a 25-minute, 30-minute call with King Charles III, when he congratulated the King – I think we put that out last night – to his upcoming coronation, and they have a very friendly conversation," Jean-Pierre told one reporter who asked why Biden was not present as head of state. "They have a good relationship to the King. He talked about how he enjoyed meeting – visiting – the Queen, I should say, back in 2021 – he and the first lady – at Windsor. And he hoped to visit – again soon.
NYT REPORTER SLAMS KARINE JEAN-PIERRE FOR SILENCE ON TRUMP REPORT: 'YOU'RE LITING ME'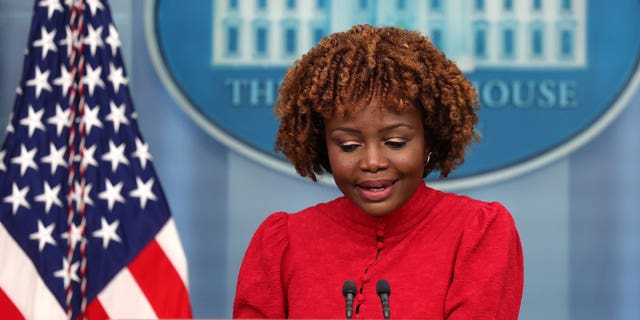 "Actually, through that call, the King offered him to come and visit the state, which the president accepted. And so they will see each other again very soon, and I will leave there it is," she said. "But again, they have a very good relationship. There are many things that are important to both of them – core shared values, core shared issues that they want to continue to discuss, such as climate change. And it will continue that conversation, and there will be a visit soon."
Jean-Pierre also said that she could not give a timeline as to when the state visit would take place.
JEAN-PIERRE SAYS EXPLORATION OF WSJ REPORTER EVAN GERSHKOVICH FROM RUSSIA IS 'PRIORITY' FOR BIDEN
Later in the meeting, another reporter asked Jean-Pierre if she could explain why First Lady Jill Biden would attend the coronation instead of Biden himself. The White House confirmed that the first lady would be present in a statement on Tuesday.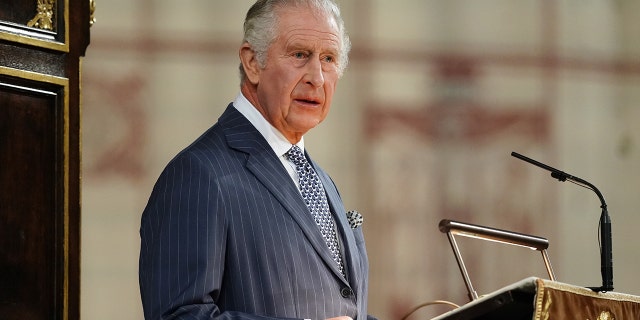 "Look, the president is looking forward – he had a good conversation – he has a good relationship with King Charles III," replied Jean-Pierre. "As you know, they have met before, and there is a lot common interests, shared values, issues that they want to discuss, and will continue to discuss, one of them being climate change. And at some point in the future, the king invited the president for state visit. He accepted and that will happen, I have nothing to share on that."
Question about whether ban on 'assault weapons' leads to 'confiscation'
Another reporter asked if Jean-Pierre was "worried" that the British public might view Biden's absence as a "snub," noting that while the former US president had not to attend a coronation, that was before the invention of airplanes and modern technology.
"No, they shouldn't see it as a snub. Not at all. Again, the president has a good relationship with the king. They had a friendly conversation, and I'll leave it at that. No It's a snub," she said.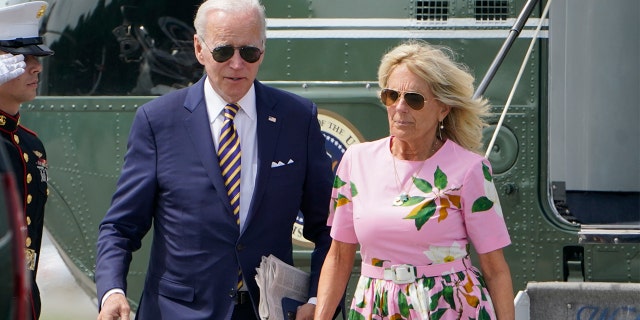 Click here to get the FOX NEWS app
A US president has not attended any of the seven coronations of a British monarch since the country declared independence in 1776. The last was the coronation of Queen Elizabeth II on June 2, 1953.
The coronation of King Charles will take place on Saturday, May 6.