World No. 1 Iga Swiatek agrees with Wimbledon's decision to ban Russian, Belarusian players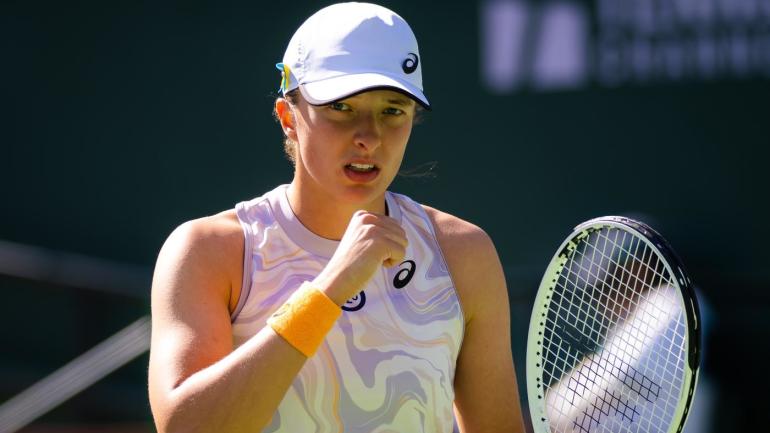 Getty Images
Wimbledon has now banned Russian and Belarusian players for the 2023 tournament, but WTA star Iga Swiatek is not convinced that was the right decision. In 2022, Wimbledon banned Russian and Belarusian players following the country's invasion of Ukraine. The tournament will allow players from these countries to compete this year, but it must be under a neutral flag.
Swiatek, the world's No.1 women's player, told BBC Sport that banning Belarusian and Russian players again in 2023 would make a difference because sport can be a propaganda tool.
"I heard that after World War II, German players were not allowed as well as Japanese and Italian, and I feel that this kind of thing would show the Russian government that it might not be worth it," Swiatek said. .
"I know it's a small thing because we're not just athletes, a small piece of the world but I feel that sport is very important and sport has always been used in propaganda.
"This is something that was considered at the beginning, tennis didn't really go that way, but now it would be very unfair for Russian and Belarusian players to do that because the joint had the right closed doing this a year ago.
Swiatek noted that banning players from these countries is much easier said than done. Swiatek named Daria Kasatkina as a Russian player who has shown courage by denying the war.
"It's easy to say that but when you're face to face it's a bit different," Swiatek told the BBC. "I shook hands, for example, with Daria Kasatkina – she openly said that she against the war at first and that it would be a dream that the war would end.
"I really appreciate that because I feel it's brave for Russian athletes to say that because their situation is very complicated and sometimes it's difficult for them to speak out loud about it.
The 2023 Wimbledon Championships start on July 3 and run until July 16.